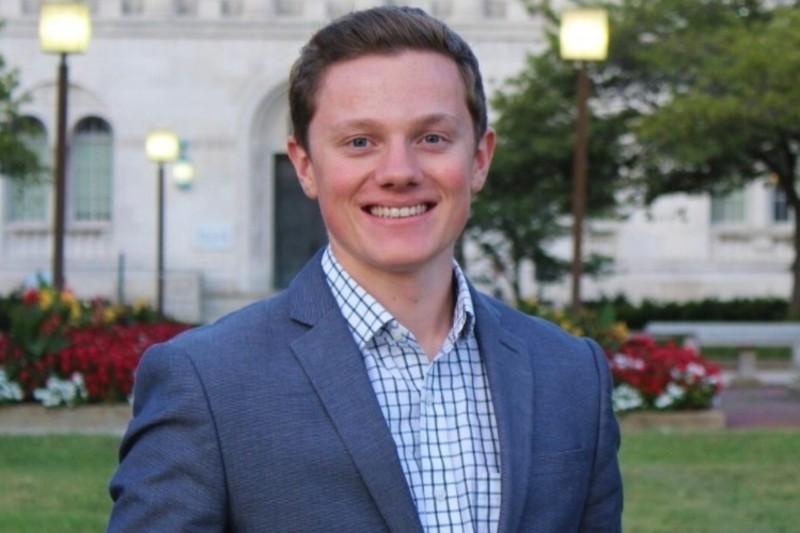 Grady Connolly, CatholicU '21, is a Strategy, Management, Operations major from Shapleigh, Maine. Grady interned with Collab, Inc. as a Talent Assistant.
When/how did you secure your internship?
"I have wanted to try my hand at talent management for a little over a year now, so this summer I did some research on where I wanted to get that experience. Collab is one of the top digital creator studios in Los Angeles working with talent such as David Dobrik, King Bach, and Jason Nash. I found the email for the CEO and sent him a series of cold emails presenting where I thought I could add value. On email number three, he agreed to a phone call, we chatted, he introduced me to the VP of Talent, and they created a position for me."
What was your position at the company? Were there any projects or aspects of the job that you had a special interest in?
"Talent Assistant. With my background in sales outreach and relationship building, I came on board to assist with several projects: develop a brands outreach strategy to secure lucrative partnerships for creators, help recruit new talent on TikTok and YouTube, and work with talent managers to bring as much value as possible to creators."
Did the internship prepare you (or make you excited) for a career in that field?
"Absolutely. This team has been incredibly helpful in introducing me to the world of digital content creation and the 'business side' of entertainment. I have the privilege of speaking with the entertainers I've always watched (Like Jason Nash) and to learn more about their social media goals. It's incredible to see the 'person' behind the content and to learn about the impact they hope to have on the world."
What was the most challenging aspect of your job?
"When I first came on board, it was a huge learning curve. There are a tremendous amount of laws, regulations, and contracts, just to put out a simple piece of content! I spent the first three weeks learning the business, meeting with everyone across departments, and getting certified in Youtube monetization and content ownership so I could have a better understanding of how the industry serves both the creator and the viewer."
Do you have any tips for students trying to secure an internship?
"Look at the companies that aren't hiring. Almost every internship I had over the last four years came from conversing with my network and sending BOLD cold outreach emails to the CEO of companies I loved. The companies that you REALLY want to work for never have open positions... so make one. Email the founders/CEOs/Vice Presidents/etc and convince them of the two of three things you can help them achieve. NEVER EVER just fill out a job application and wait for an email back. Go on LinkedIn and reach out to every single person in that company until you get one person to hop on a call with you. Learning about their experiences and getting to know them will speak volumes when your name is brought up in the decision room."