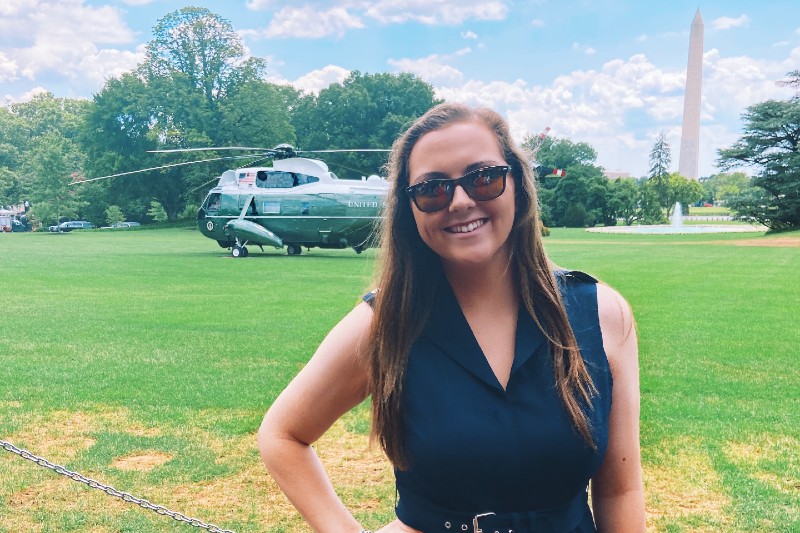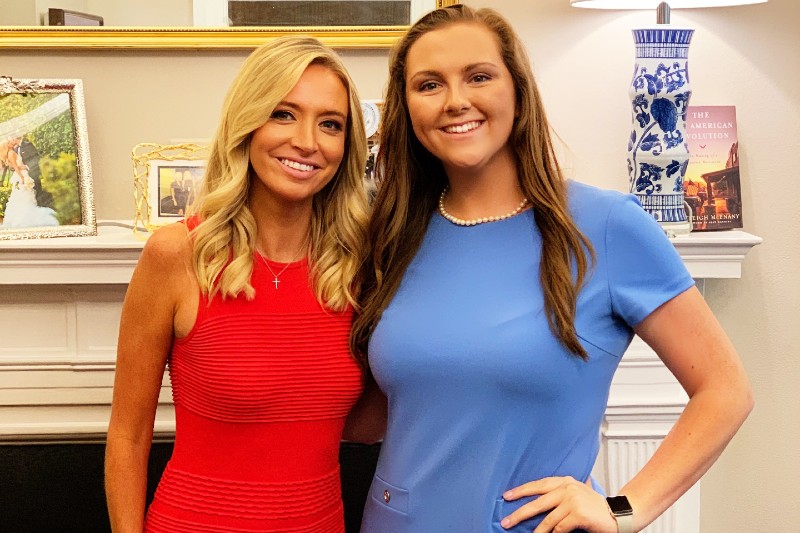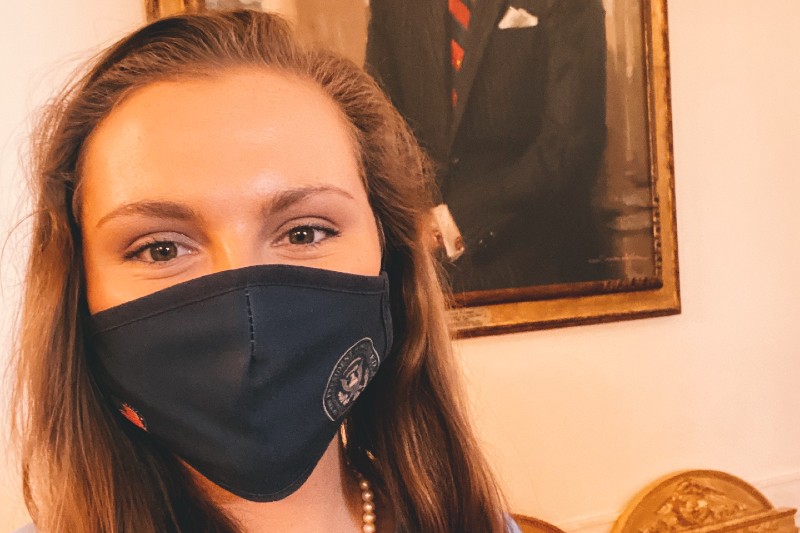 Raegan Lehman, CatholicU '22, is a Business & Public Policy major from Atlanta, GA. Raegan interned with The White House, Office of Press & Communications.
When/how did you secure your internship?
"I applied in early January and was notified in March that I was accepted."
What was your position at the company? Were there any projects or aspects of the job that you had a special interest in?
"I interned in the Office of Press & Communications at the White House this summer. I assisted staffers and press wranglers during open-press presidential events, including press conferences and speeches, monitoring the daily news cycle to create media round-ups for White House events and policy announcements, contributing to the daily briefing books of traveling cabinet secretaries as well as updating and maintaining information of online, print, radio, and television journalists."
Did the internship prepare you (or make you excited) for a career in that field?
"My time at the White House was definitely a unique experience and one that I will never forget. I am now pursuing other internship opportunities in the field of media and hope to one day work in political communications."
What was the most challenging aspect of your job?
"Every day at the White House presented new and exciting challenges. Given my department, it was absolutely paramount that I kept up with the news cycle and was aware of every major report, announcement, event, etc."
Do you have any tips for students trying to secure an internship?
"Find an industry that you are truly interested in, and want to explore, and go for it. It doesn't hurt to try and the worst answer that you can receive is no. It is important to explore different areas through internships so that you can determine what you do and don't want to do when you graduate."