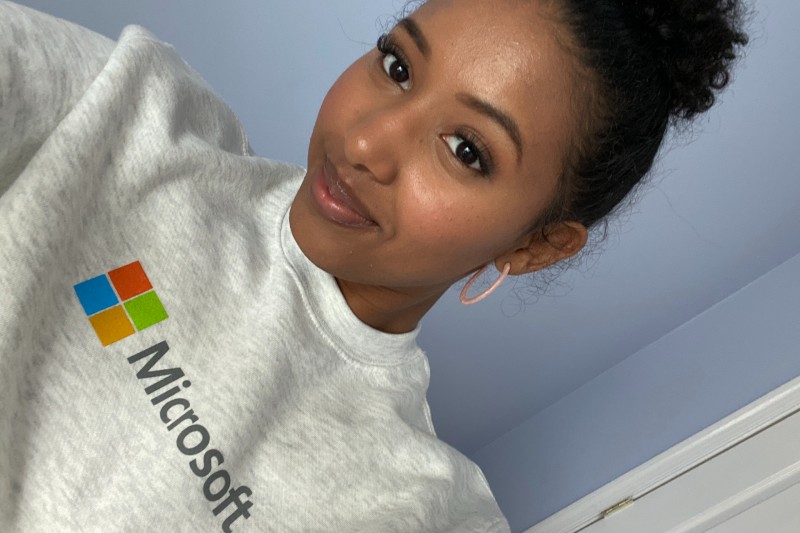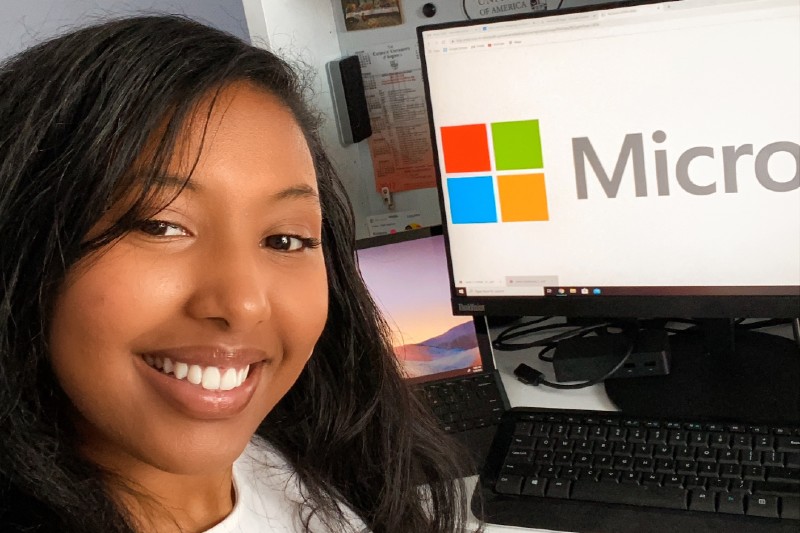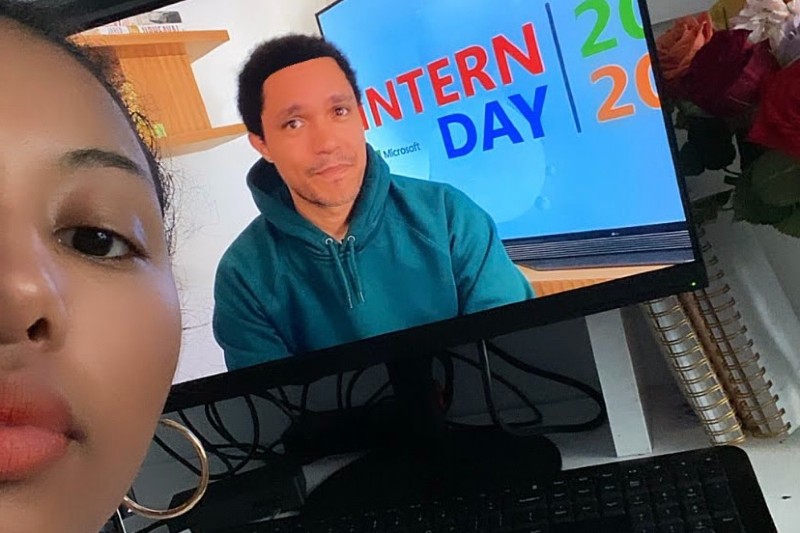 Red Alemu, CatholicU '21, is a Marketing major from Silver Spring, MD. She interned as a Product Marketing Manager Intern at Microsoft.
When/how did you secure your internship?
"Near the end of my sophomore year I was recruited through LinkedIn InMail. I went through an intensive 3-step interview process. The first step was a resume screening followed by a phone interview, and lastly a 3-day trip to Seattle for workshops and interview. The interview was on our last day. My cohort and I went through a 4 hour in-person interview with 4 different managers. A couple weeks later, I accepted my offer and secured my internship for my junior year."
What was your position at the company? Were there any projects or aspects of the job that you had a special interest in?
"I was an intern for the Strategic Partnerships team. This team lies under Branding, Advertisement and Research for the global Microsoft brand. At the end of my 12-week internship, I delivered an audit of current partnership storytelling with a D&I (diversity and inclusivity) lens. This audit included a framework for my team to utilize while designing partnership campaigns/projects. Marketing and storytelling has always been my niche and being able to learn how it translates into strategy and team was so special."
Did the internship prepare you (or make you excited) for a career in that field?
"I love my field and I am so excited to grow in branding and strategic partnerships."
What was the most challenging aspect of your job?
"I was given a lot of autonomy when it came to my project. I had an amazing manager who was open to me taking lead in my work. This was definitely a challenge because I'm accustomed to rubrics and guidelines when it came to projects. I also challenged myself to contribute something useful to the team. I wanted to build something they didn't know they needed. This required that I really connected with my team and observed as an insider and outsider. Playing both roles helped me tremendously in the success of my project."
Do you have any tips for students trying to secure an internship?
"Make sure to follow your dream companies on LinkedIn and turn on the setting that allows recruiters to know you're open. It's like tinder for recruiters, so you should always have a professional updated photo and a encapsulating bio. PSA: they can't see the descriptions of your job experiences or the extra fields you've filled out (eq. volunteer) so make sure to perfect your bio."