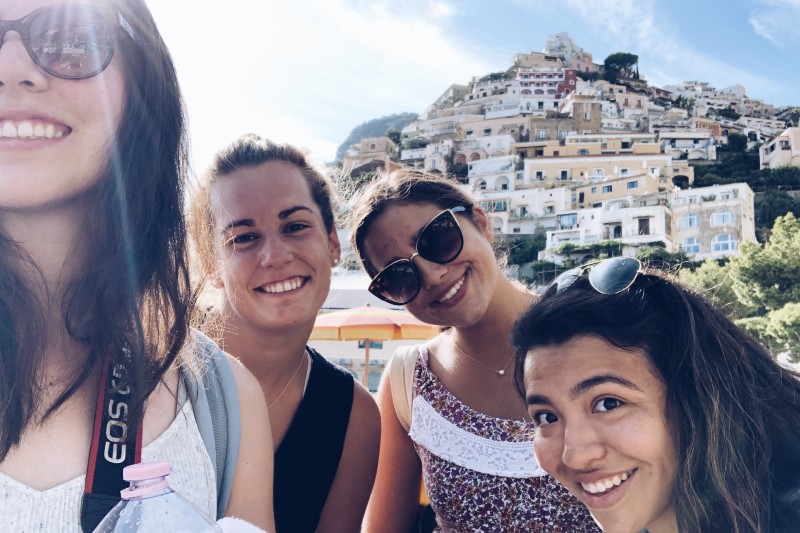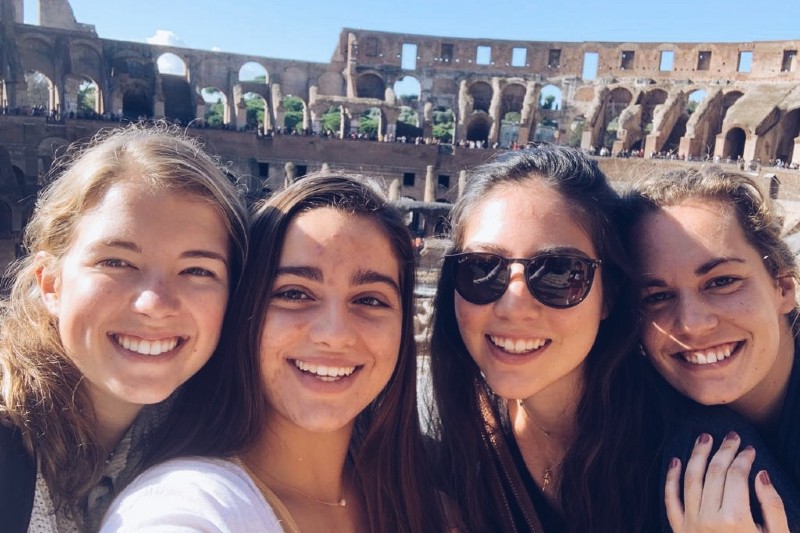 Angela Castano, CatholicU '22, is a Marketing major. Below, she shares her experiences of her time studying abroad in Rome, Italy.
Why did you want to study abroad?
"I felt like I wouldn't have the full college experience without going abroad with all my friends. It exceeded my expectations. I also wanted to see what it was like to live in a different country for a couple months with all my friends. "
What was your favorite experience while studying abroad?
"My favorite experience while studying abroad was meeting the best friends I have now and being able to see the pope a couple of times. Rome in the fall is unbelievable, so it was beautiful to experience the weather and the culture there."
How were you able to immerse yourself in the culture of the country you studied in?
"I was able to get a sense of the Italian culture through all our amazing site visits, going shopping, and going out to eat to different places. Traveling to different little towns you get a better sense of the culture since you're away from the city for a little."
How were you able to balance your travels with your academics?
"Academics always came first, but the teachers were very understanding and wanted us to get that experience of being able to travel, so while it was difficult balancing the work, the teachers were always there to help us."
What advice do you have for future students?
"Learn everything you can and enjoy every moment!"