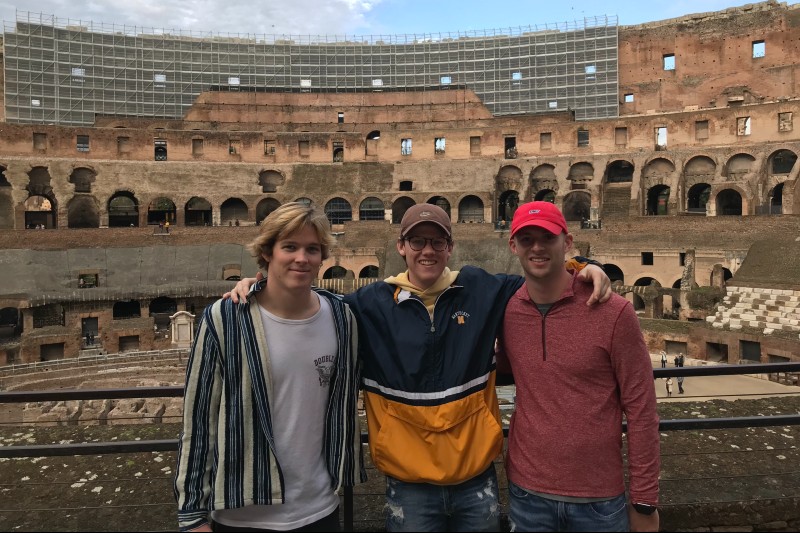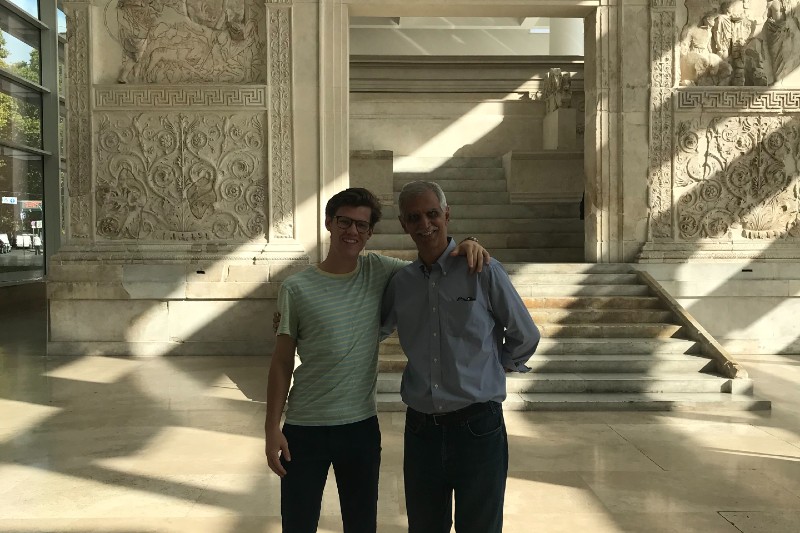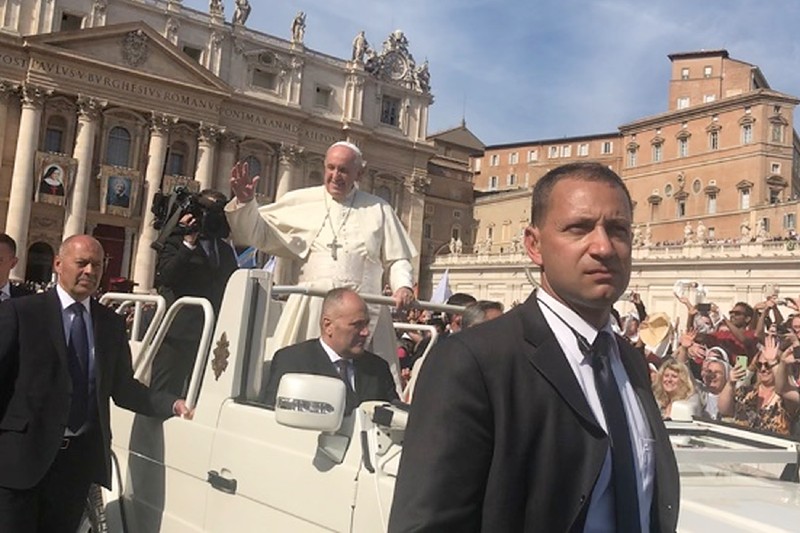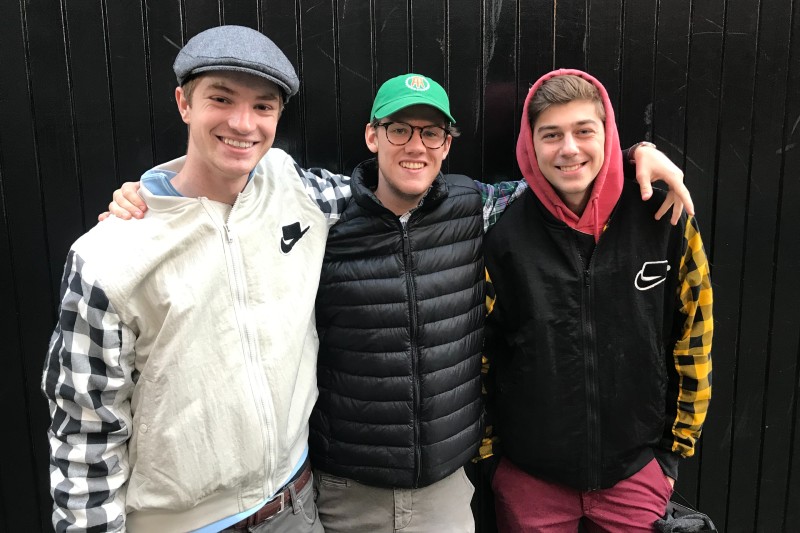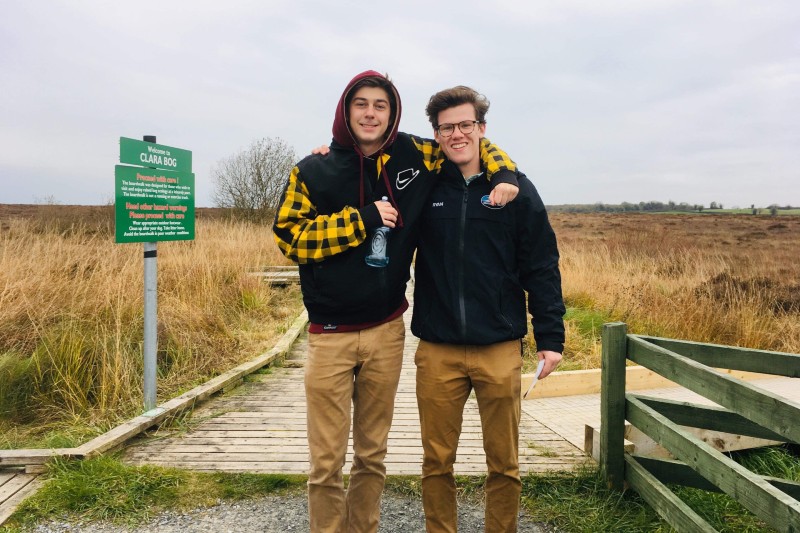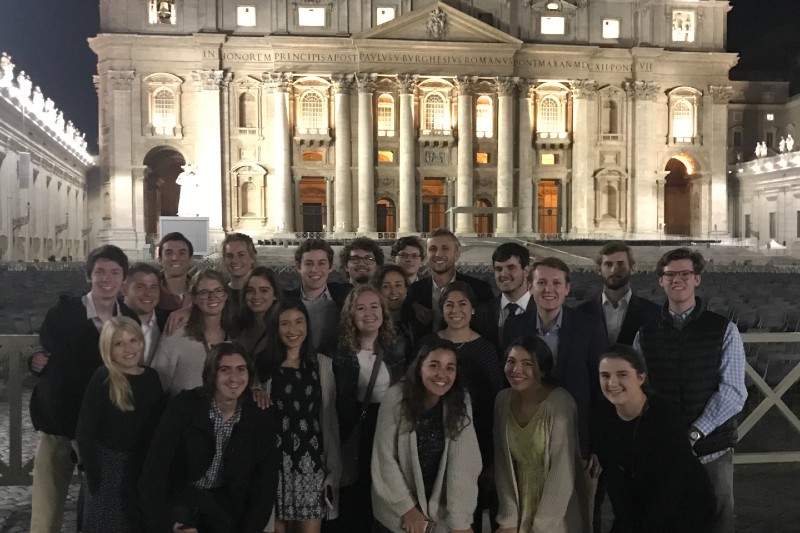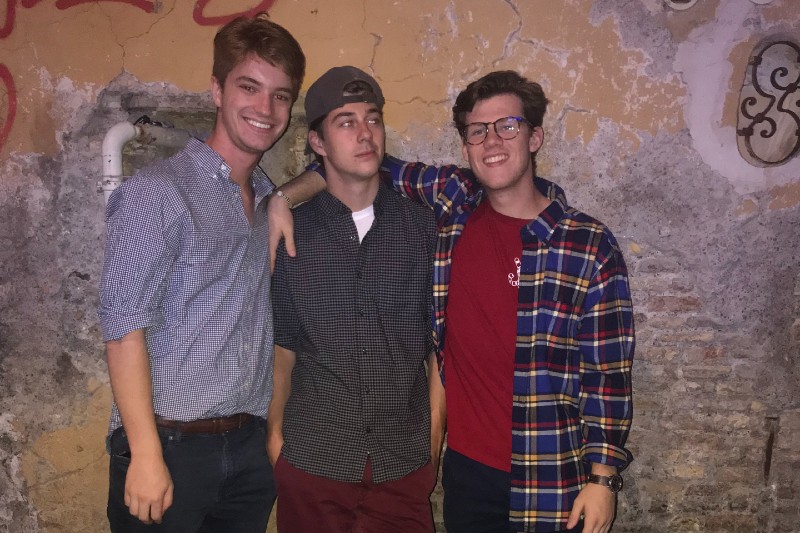 Ryan Reilly, CatholicU '21, is a Marketing major. He spent Fall 2019 at Catholic University's Rome Center in Italy. Below, he shares his experiences of his time abroad.
Why did you want to study abroad?
"I wanted to study abroad because prior to the opportunity, I had never left the country before. Additionally, I had been studying the Italian language since high school and had always been enamored with the culture and wanted to immerse myself in it. Having the latitude to see new places and experience new things was an opportunity that I could not pass up."
What was your favorite experience while studying abroad?
"My favorite experience while studying abroad was attending the canonization mass of John Henry Newman. We attended the mass with seminarians from the Pontifical North American College with whom we built a great relationship throughout the course of the semester. The mass itself was in St. Peter's Square and was administered in many different languages to accommodate the tens of thousands of pilgrims who attended the mass. I was fortunate enough to receive the Eucharist, which was blessed by Pope Francis. After the mass was over, I was even able to see the Pope himself drive by not more than ten feet away from where I was standing in his Popemobile."
How were you able to immerse yourself in the culture of the country you studied in?
"Immersing myself in the culture of Rome was rather easy due to the fact that we were able to learn about it in a hands-on way through our course instruction. Our class syllabi were designed in a way where about half of the instruction was done in the classroom and the other half was done through site visits to the places we were learning about in the classroom. Every week we went on at least two site visits where we were able to directly see and interact with thousand year old historical monuments and artifacts that you grow up hearing about. Additionally, the campus is located in the quaint urban residential region of Trastevere, only a 15 minute walk from the center of the city. Being positioned here allowed us as students to interact with the local economy in a very intimate way, whether it be through dining, shopping, or even socializing through Trastevere's nightlife."
How were you able to balance your travels with your academics?
"The balance of travel and academics was a rather effortless process to navigate because I scheduled my classes so that I had only had classes four days a week. On the weeks we had planned to travel we were able to depart Rome on Thursday afternoons after class and be back by Sunday evening in preparation for the school week ahead. Courses are scheduled once a week for three hours - an adjustment at first but it also allowed for great flexibility outside of the academic scope."
What advice do you have for future students?
"If you have the chance to study abroad, do it. Living and learning in a different country is definitely a tough initial adjustment, but once you are able to get through that initial phase it will pay off for you big time. Studying abroad was one of the top highlights of my young life and I am feel so grateful and blessed that I was able to have such an amazing opportunity through CUA."