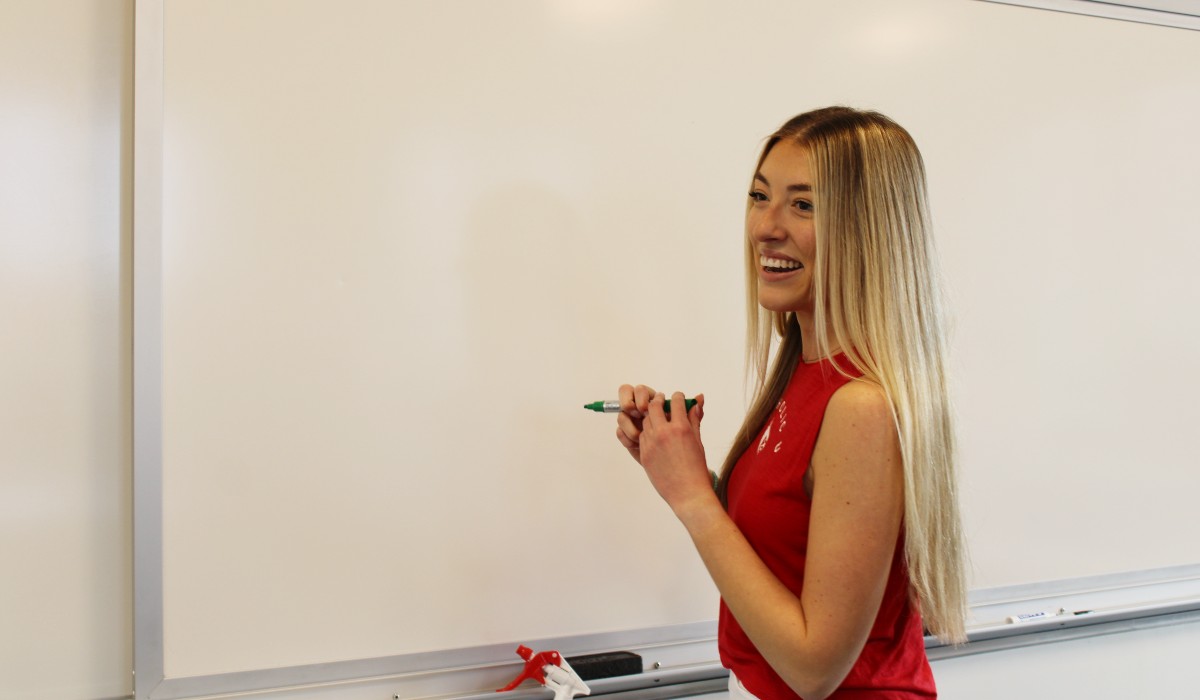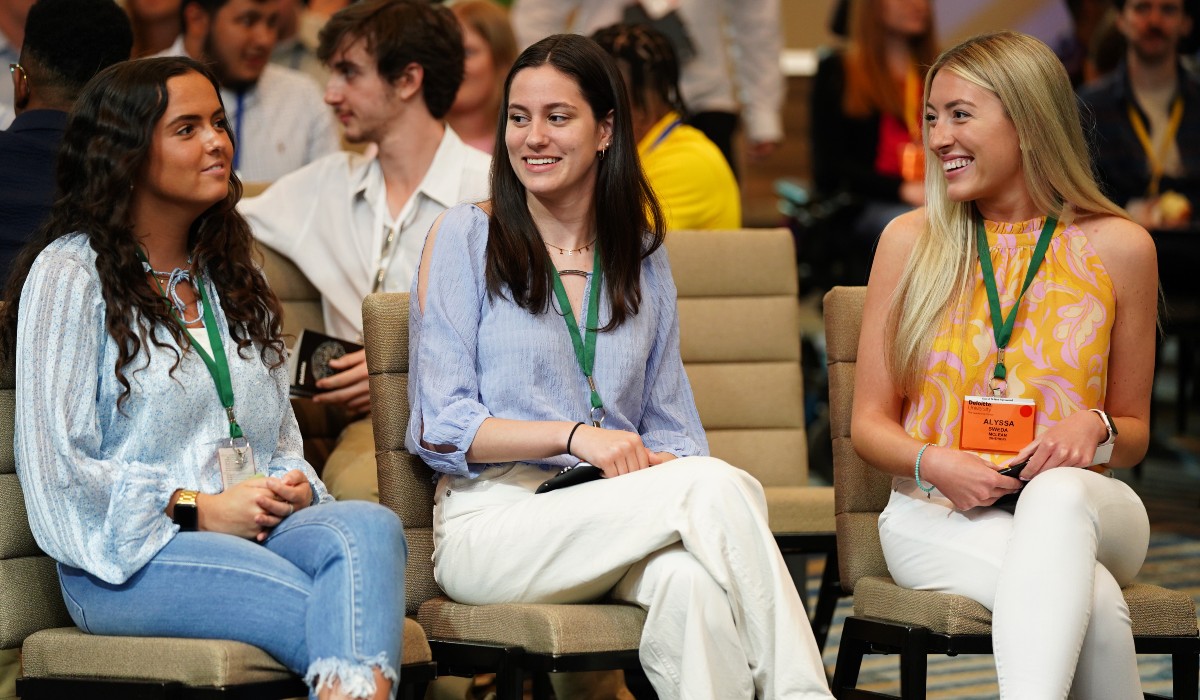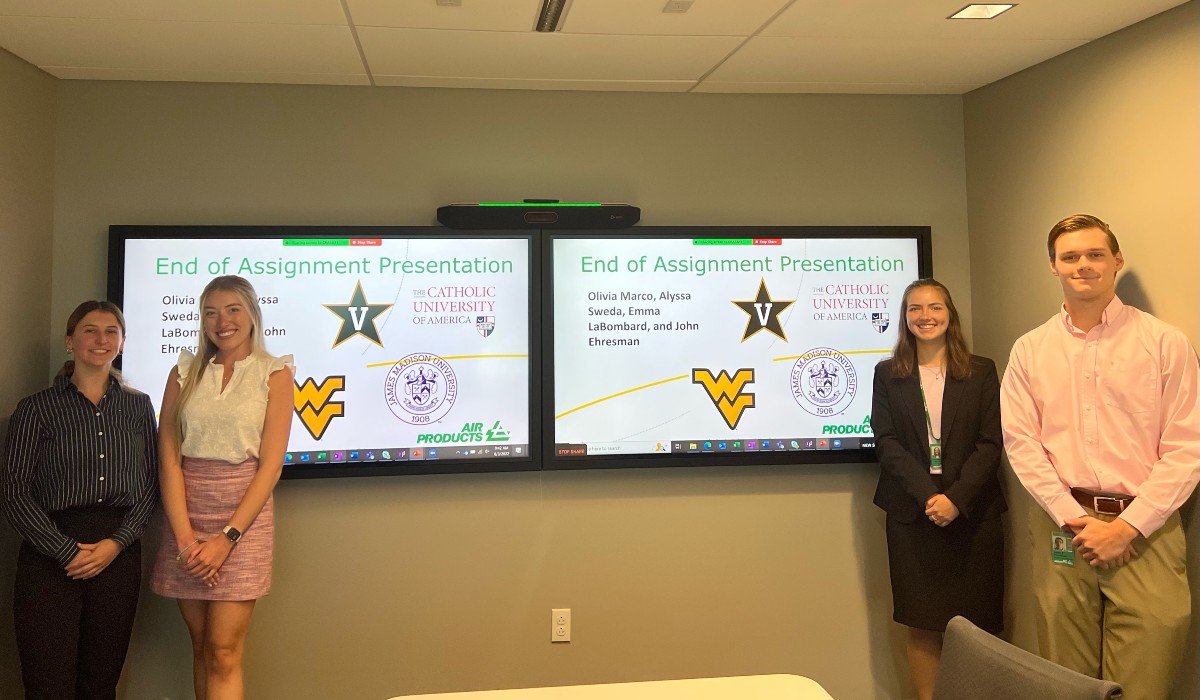 Alyssa Sweda, CatholicU '23, is an Accounting student from Hazle Township, PA. She accepted a position as an Audit Intern at Deloitte and will be pursuing her Master of Accountancy degree from the University of Scranton.
Briefly describe your new job opportunity.
"Upon graduation this May, I will be interning in Audit at Deloitte Philadelphia, then obtaining my Master of Accountancy degree from the University of Scranton during the 2023-2024 academic year. I decided to pursue graduate school in order to obtain the 150 credits needed to sit for the CPA exam."
How did your Busch School and Catholic University education help you find this career path?
"The wonderful professors within The Busch School of Business Accounting Department helped me discover this career path. I began my collegiate career as a Marketing major, and after excelling and enjoying the introductory accounting classes, I wanted to do more with accounting, such as adding it as a minor.
Upon numerous meetings with Accounting Professors who acknowledged that my analytical abilities paralleled those needed in the profession and described that accounting is much more than sitting at a desk crunching numbers all day, I officially changed my major to Accounting in October of 2021; changing my major was the best decision that I have ever made! Because of the formation of the Busch School curriculum, I was not behind in any accounting classes needed to graduate on time in May of 2023.
The rigorous accounting courses equipped me with the knowledge and skills needed for introductory accounting positions and graduate school. This past summer, during my Internal Audit Internship at Air Products and Chemicals, I was the only accounting intern with a background in auditing because of the Busch School's Audit and Advanced Audit classes. Upon enrollment in my Master of Accountancy program, I will not need to enroll in any bridge courses and can immediately begin my advanced accounting studies. Thank you, Busch School!"
What activities were you involved in during undergrad?
"During undergrad, I spent the majority of my time at the Busch School! I served as the Career Development Intern, also known as the BUS*99 TA, during my junior and senior years, where I supported students in achieving academic excellence through our career discernment class, delivering timely feedback on performance. I was also avidly involved in my major, serving as the President of The Accounting Society during my senior year."
What were some highlights of your time at Catholic University?
"Some highlights from my time at Catholic include the Busch School's Career Networking Night that the other Career Development interns and I organized and executed the past two years, the Catholic University night at the Nationals game, and, overarchingly, the bonds and connections that I have made over the last four years with friends, professors, and peers."
What advice do you have for students during their job search? 
"My biggest piece of advice for students during their job search is to not be afraid to reach out to professors or other professionals in one's desired profession to obtain relevant information from those within the field and network. Although it may be intimidating at first, experienced professionals are eager and excited to help students who make an effort!"