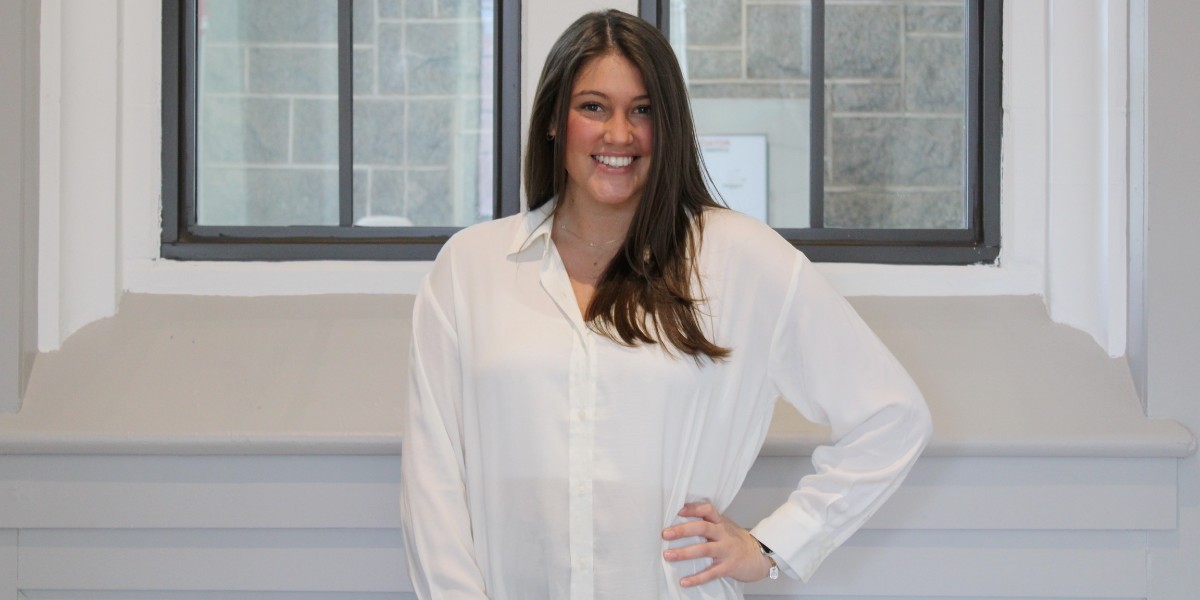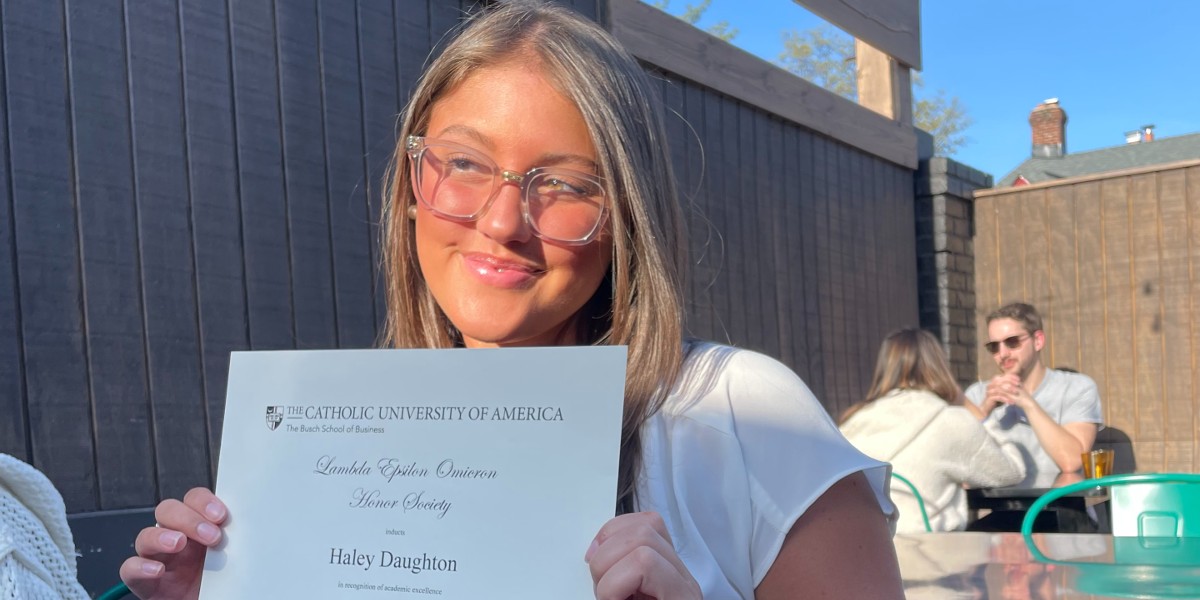 Haley Daughton, CatholicU '23, is a Sales student from Belmar, NJ. She accepted a job as a Business Development Representative at Dataiku.
Briefly describe your new job opportunity.
"I have the pleasure of working in a small cohort with 5 to 6 other BDRs to go through Dataiku's BDR Academy. Within that 3 to 6 months, I will retain not only the necessary sales skills, but also the pertinent information about their AI platform to be able to be the most successful business development representative I can be."
How did your Busch School and Catholic University education help you find this career path?
"The Busch School not only prepared me to be ready to achieve this opportunity, but also gave me multiple opportunities to put myself in an advantageous position to be able to be awarded this job. Professor Weber was nothing but supportive throughout the entire process as well as Catholic University alumni that aided me throughout the entire interview process."
What activities were you involved in during undergrad?
"I was involved as a Busch School Mentor, Sales Program Ambassador, former member of the Track and Field team, and I had an internship with the healthcare recruiting firm, Medix."
What were some highlights of your time at Catholic University?
"Some highlights of my time at Catholic University include being able to become a part of the sales program. To participate in and plan events that foster such important connections being made between future employers, alumni, and students was such an impactful part of my career at Catholic. Another highlight would be the incredible friendships I have made and people I have met through out the past four years."
What advice do you have for students during their job search? 
"My advice for students in their job search is to take your time and don't put too much pressure on yourself. Find a company that your sure is going to be a good fit for you, that might take a little longer than others but once you find it it's a great feeling."