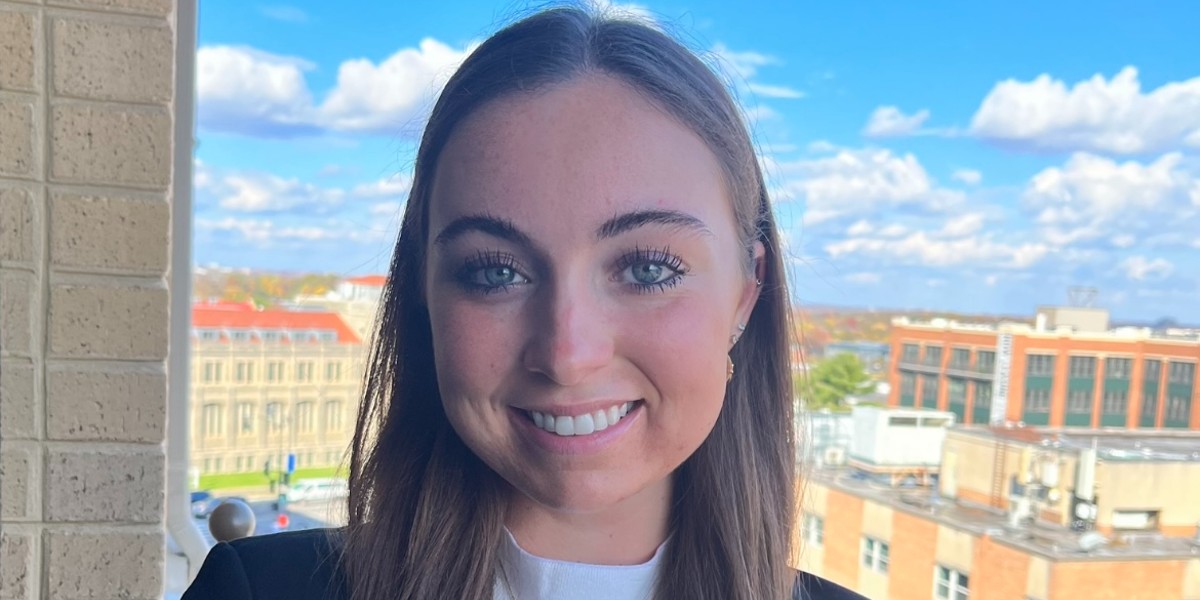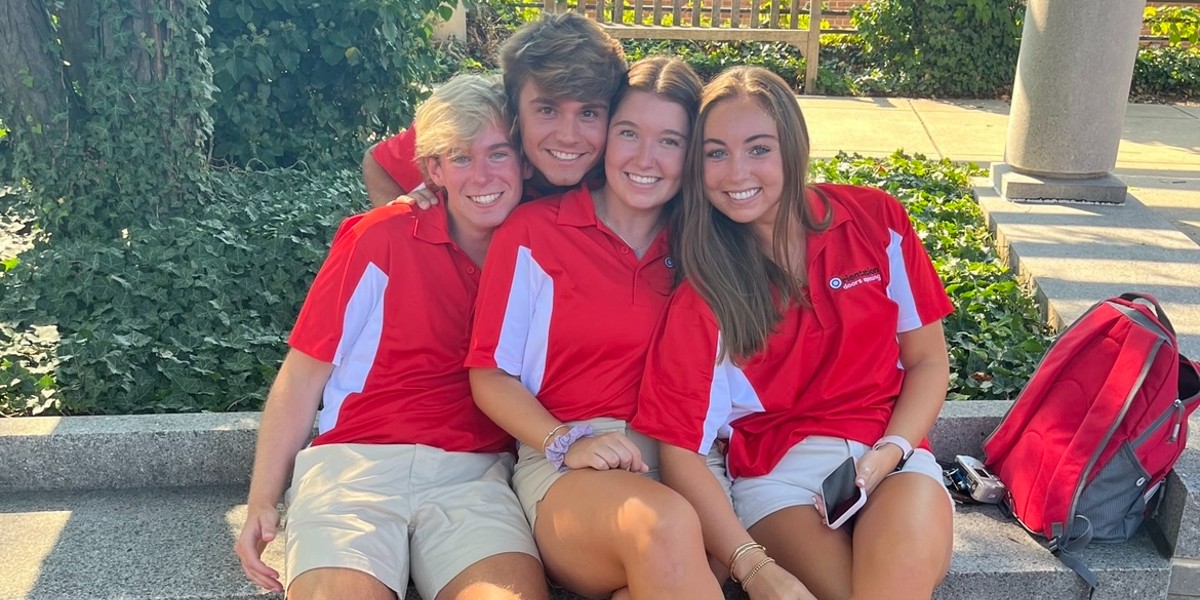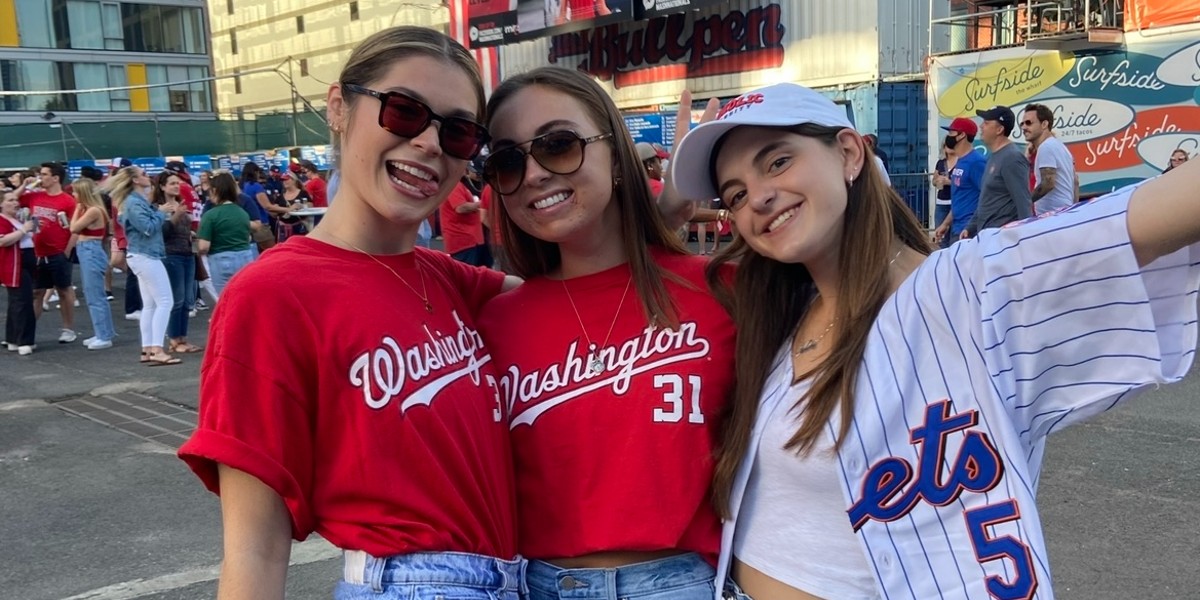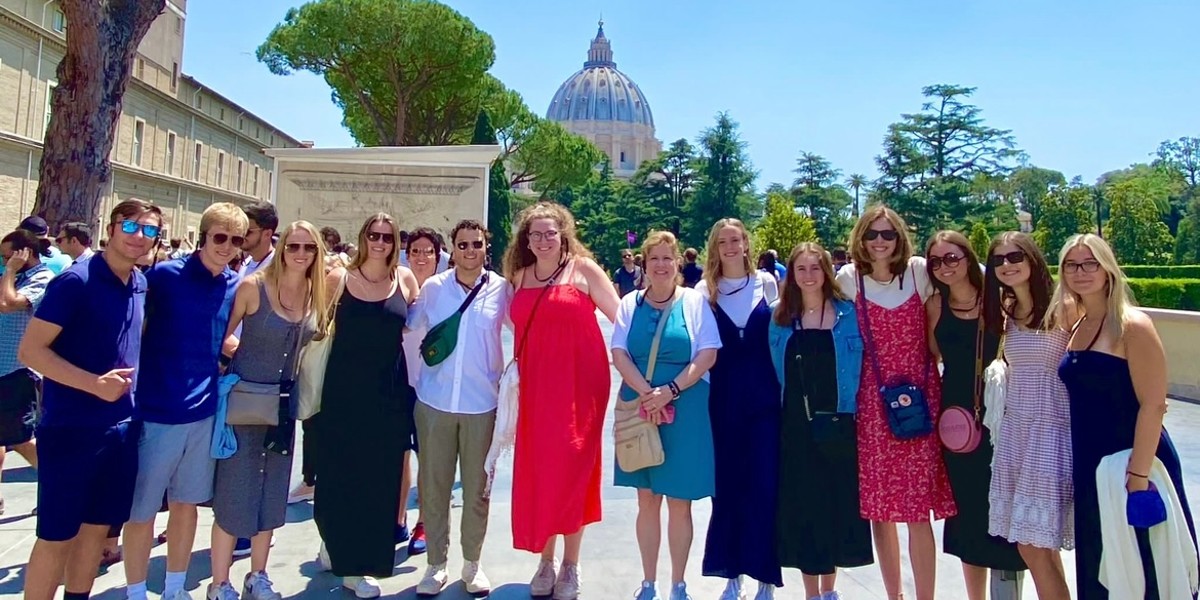 Kelly Crines, CatholicU '23, is a Media and Communications student with a minor in Marketing. She is from Brielle, NJ. Kelly is a member of the Sales Program and accepted a job as an Account Manager at Transperfect.
Briefly describe your new job opportunity.
"I am excited to work as an account manager for TransPerfect in the Washington, D.C. office upon my graduation from Catholic U. As an account manager, I will be responsible for developing prospective clients and fostering relationships with these clients while educating them on the translation services that TransPerfect has to offer."
How did your Busch School and Catholic University education help you find this career path?
"I chose to come to Catholic because of the palpable close-knit community and the experiences that come with living in the city. Our unique faith-based education combined with the support of CUA's alumni network and The Busch School professors have greatly influenced the career I've decided to pursue. I am thankful for the Sales Program and the networking opportunities it provides to prepare students for interviews and the application process. I have learned so much throughout my time here and I cannot wait to see where it will take me in the future."
What activities were you involved in during undergrad?
"I was an orientation advisor for two years and have been the business manager and social media chair for The Tower and the Cardinal Red Cross club."
What were some highlights of your time at Catholic University?
"Being an orientation advisor and learning to build my leadership skills have been some of my favorite experiences here at Catholic. Not only have I grown as a leader, but the relationships, connections, and impacts I have been able to make through the program are invaluable. Along with this, the people at Catholic are just incredible and are undoubtedly the best aspect of the school. The camaraderie on campus is so special and I am incredibly grateful for the friendships and bonds I have made throughout my four years here."
What advice do you have for students during their job search? 
"Use the resources that are in front of you! The Busch School offers a number of great opportunities to network and get your foot in the door. Although it can be intimidating at first, the only way to succeed is by pushing yourself to start. Your professors are here for you and are more than happy to help, so don't hesitate to make that connection!"