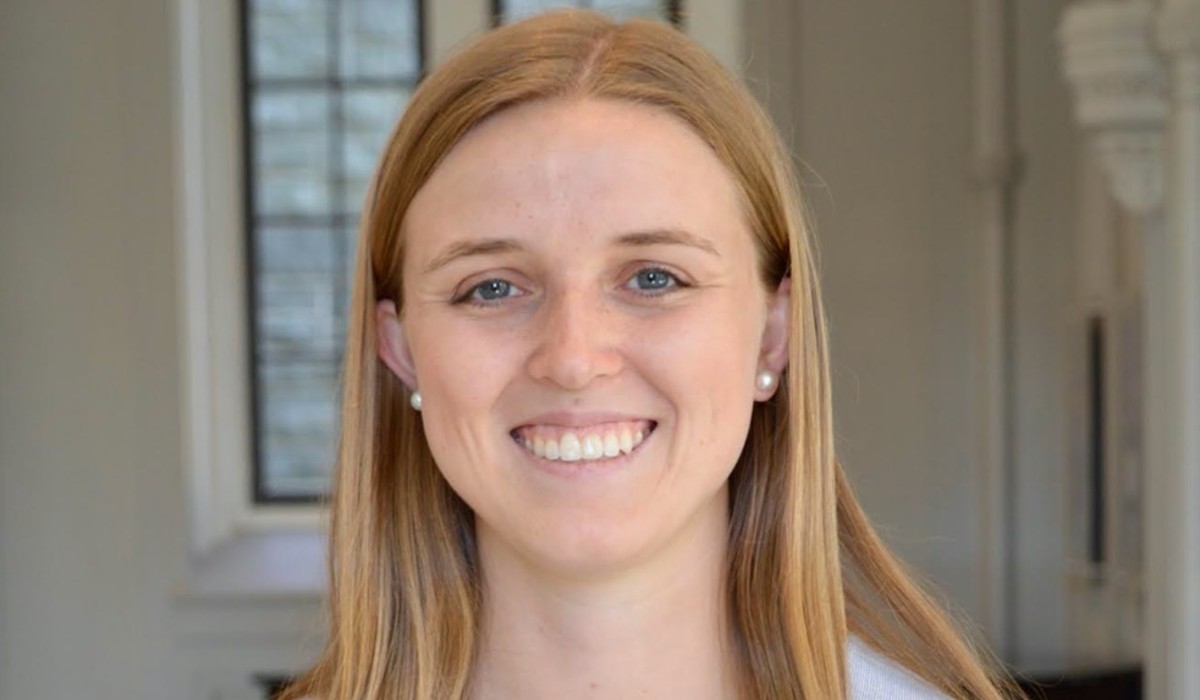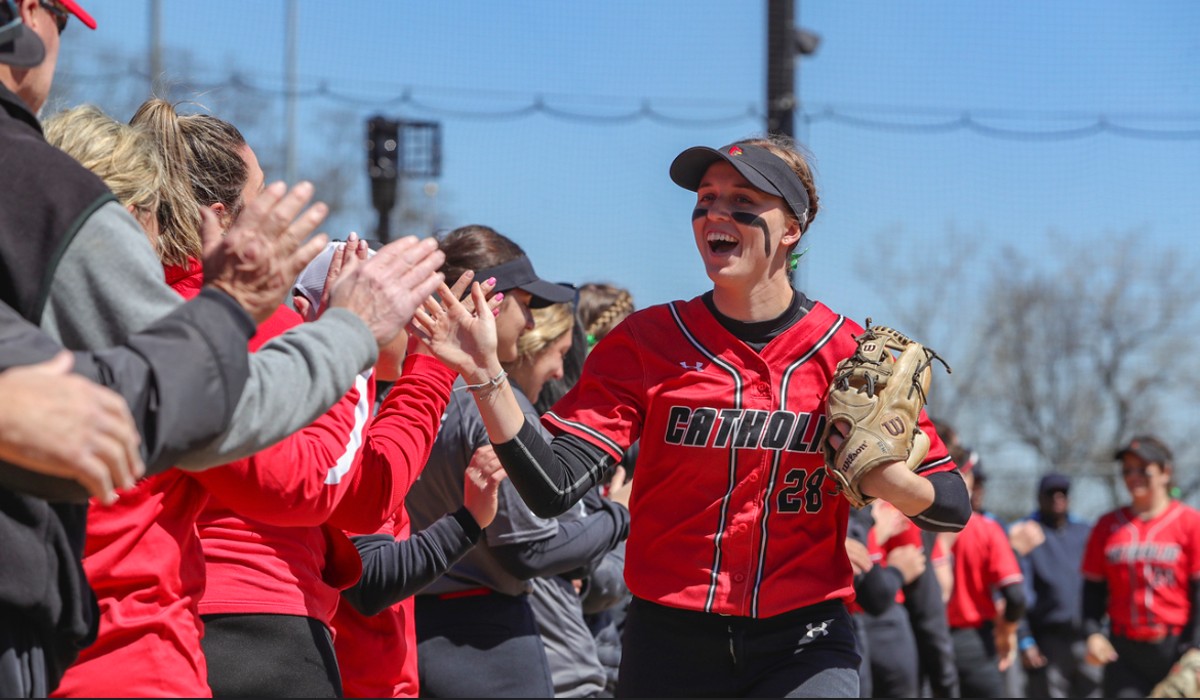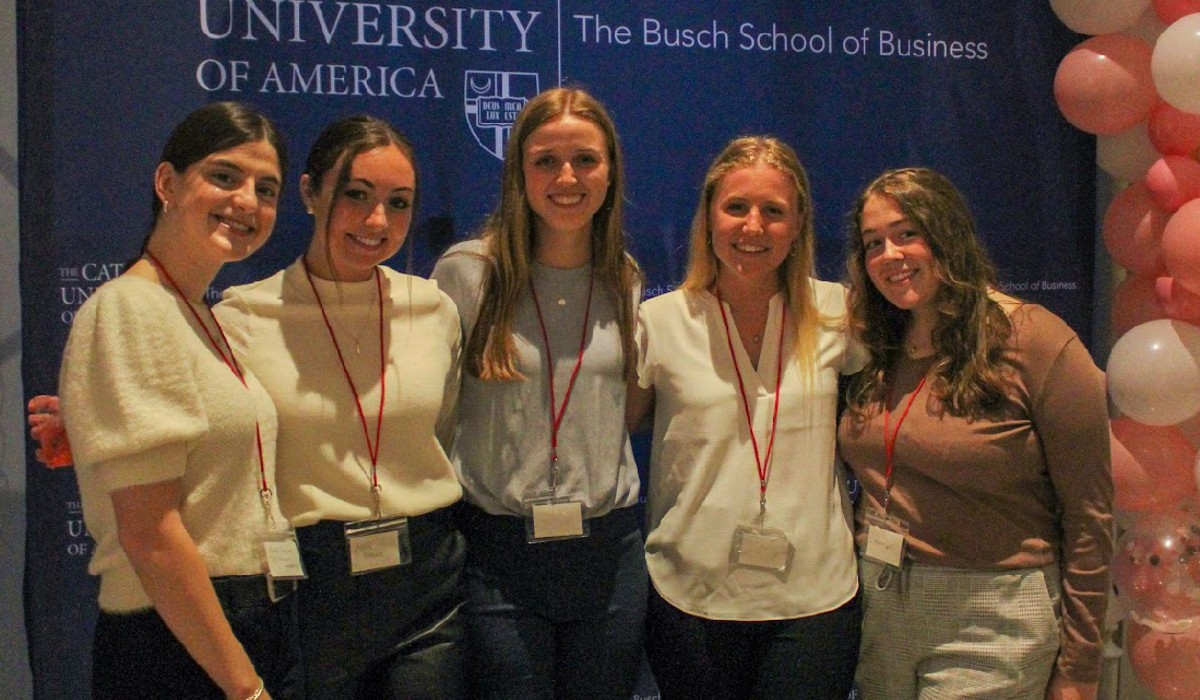 Sarah Spaeth, CatholicU '23, is a Finance student from Bel Air, MD. She accepted a job as a Contract Compliance Audit Services staff member at SC&H Group.
Briefly describe your new job opportunity.
"The Contract Compliance Audit Services team executes risk-based contract compliance audits of vendor and supplier relationships to improve profitability, strengthen contract language, mitigate risks, and so on. The overall objective is to investigate ongoing business relationships between a supplier and a vendor as the third-party entity who wants to increase transparency, efficiency, and savings. I will be a staff member on a team assigned to perform a comprehensive audit of a business relationship."
How did your Busch School and Catholic University education help you find this career path?
"The Busch School made me aware of Catholic Social Teaching and employee-centered company culture. While searching for internships, I wanted to work with a firm that cared about its clients and its employees. I found that both of those values were core reasons why SC&H Group exists, and I interned with them before my senior year.
After taking the Management of Information with Professor Alvarado my junior year, I became intrigued about the consulting profession. As a senior, I interviewed for opportunities in finance, consulting, and wealth management. I ultimately decided to continue with SC&H Group in a full-time role because my career goals, morals, and passions aligned with the firm's.
My time at Catholic University was formative and unforgettable because of the people I met and interacted with every day. I am excited to spend the next chapter of my life in a similar environment with great colleagues and clients."
What activities were you involved in during undergrad?
"I was involved with Varsity Softball as a Team Captain, CU Orientation Program as an Orientation Advisor, Lambda Epsilon Omicron Honor Society as President, Student-Athlete Advisory Committee as the Softball Representative, the Dean's Student Advisory Council (DSAC), the Kane Fitness Center as a staff member, and I worked in the Athletics Department as an event staff member."
What were some highlights of your time at Catholic University?
"Some highlights include joining the Orientation Program Staff as a senior first-year Orientation Advisor, serving as a Varsity Softball Team Captain & traveling to Florida for our training trip during Spring Break, and completing courses that aided my understanding of problem solving and breaking down business processes, such as Financial Markets & Institutions, Marketing Management, Management of Information, and Biological Psychology."
What advice do you have for students during their job search? 
"Take every opportunity to expand your network. Whether it be professors, alumni, current students, family, or LinkedIn connections, ask questions and be interested in learning about life beyond college.
Every application or interview opportunity is a chance to showcase yourself and 'interview' the company. Be sure to tailor your applications and interview prep towards the specific role and firm.
Search for jobs that are applicable to your major, your strengths, or your interests. Your degree is a step to the next level, so don't be afraid to apply for non-traditional positions or areas you have no experience in. Leverage your background to unlock opportunities."