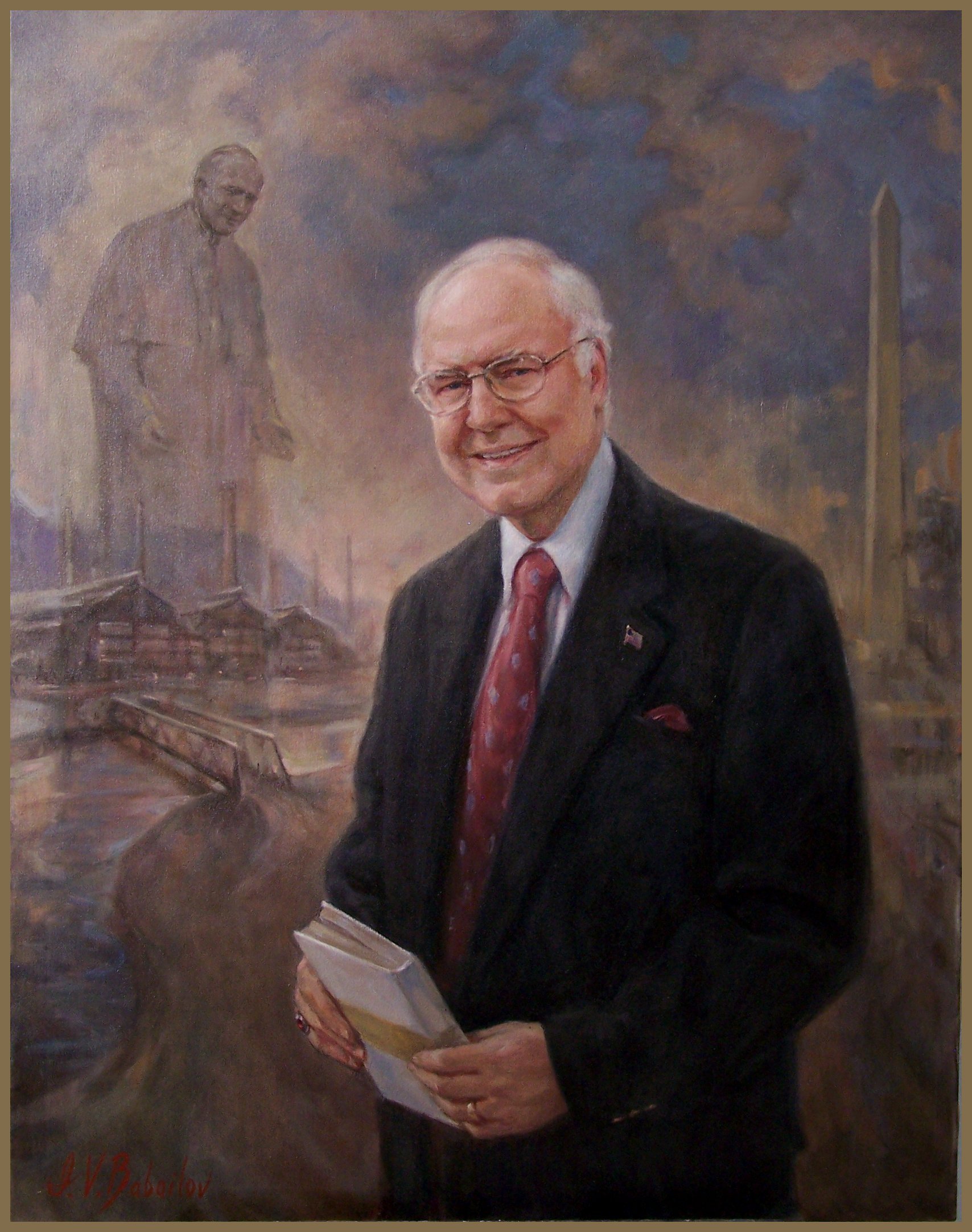 Portrait of Michael Novak
by Igor V. Babailov
Michael Novak (September 9, 1933 – February 17, 2017), groundbreaking author, philosopher, theologian, diplomat, and former faculty member of Catholic University's Tim and Steph Busch School of Business, is remembered at the University as one of the country's most influential thinkers and a mentor to business students and faculty, among many others.
He wrote more than forty books on the philosophy and theology and is most widely known for his book The Spirit of Democratic Capitalism (1982) which is required reading for Busch School of Business students. 
On this page you will find videos and articles from Michael's time at the Busch School of Business as well as tributes to his work. 
Watch the Second Annual Novak Symposium live

On March 19, 2019 we will celebrate our second annual Novak Symposium which is an annual conference promoting discussion of issues that theologian Michael Novak opened up for further study, particularly his work on democratic capitalism and Catholic social teaching. 
This year's symposium will address the theme of socialism and the future of political and economic liberty. When the Iron Curtain fell at the end of the 20th century, by all accounts capitalism and democracy had won out over socialism and totalitarianism. But where do we stand now? Is socialism making a viable comeback with figures like Bernie Saunders and Alexandria Ocasio-Cortez? What about the situation in Venezuela?
Hear from our exceptional line-up of speakers including Mary Eberstadt, Peter Boettke, George Gilder and our Busch School of Business faculty.
The Livestream will begin on March 19, 2019 at 9:15 am