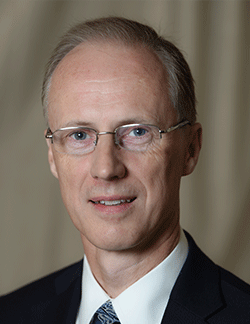 Department
Marketing
School
Busch School of Business
Expertise
Strategic Marketing
Venture Design
Transformational Leadership
John Egan joined the faculty at the Busch School in the 2018 as Assistant Professor of Practice in Strategic Marketing and Venture Design.  
Before joining Catholic University, John worked in executive leadership roles for growth stage businesses with a strong technology orientation.  His expertise centers on designing winning product-market strategies, developing growth venture organizations, and leading marketing innovation. John has worked with small-medium sized technology enterprises, three of which he led to significant growth and successful outcomes for their investors. He has also worked for global firms including Price Waterhouse, Siemens and Cable & Wireless.
John's interests include an emerging field called Good Venture Design.  Venture Design uses principles of design thinking to create new organizational forms and methods that enable firms to innovate and thrive—especially in the face of challenges caused by new digital technologies. Building on this, Good Venture Design helps firms truly flourish over the long-term by maximizing the good they generate—for customers served, for all the firm's stakeholders and for the common good. The application of Good Venture Design enables business to better act as a protagonist in using innovation for our personal and collective human advantage.
John and his wife Josephine have five children and live in Maryland.
"

We live in a moment of unprecedented change.  A moment full of great possibility and great risk.  As business people, managers and leaders, what are we called to in this moment?  We are called to apply our curiosity, creativity, energies and our innate desire to be something and do something

great

to generate

good

in the world.  Let's do it

"