July 27, 2020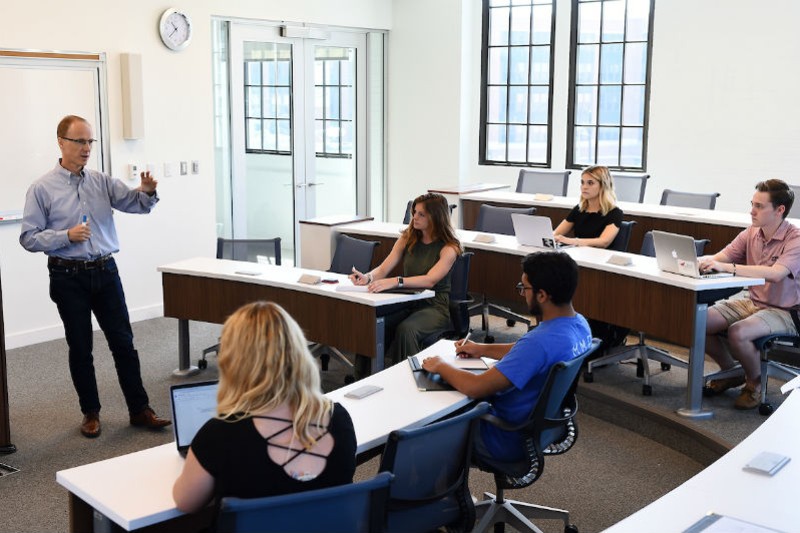 John Egan is the Director of Marketing & Sales and an Assistant Professor of Practice at the Busch School. Before joining Catholic University, John worked in executive leadership roles for growth stage businesses with a strong technology orientation. Below, John talks about a project he's working on and why he helped redesigned the Marketing Strategy Class.
Why will Socraticx be beneficial for businesses that already exist?
"Most existing businesses fail to realize their full growth potential for a number of reasons. Socraticx realigns the business's leadership team to focus on those critical factors that have been proven to drive accelerated growth around a business's core market offering."
How does the Socraticx model work?
"The Socraticx model provides a short-circuit path to growth through a rigorous pursuit of the 3 highest-impact factors required to drive exceptional market growth, namely:
Compelling Growth Vision

Unique Brand Opportunity

Winning Business Model
Socraticx can be applied on an individual business basis or as part of a guided-cohort of 5 businesses working through the program in tandem."
You helped redesign the Marketing Strategy Class (457). Why is the business case method more helpful for learning than the regular lecture-style of a class?
"The Marketing Strategy class is the Busch School's capstone Marketing class and is typically taken in the senior year. As such, it provides Marketing students space where they can take everything they have learned at the Busch School to that point and practice it before entering the professional world. With that purpose in mind, the case method offers an ideal learning vehicle since it facilitates students applying what they have learned through real-life business marketing scenarios. Furthermore, by working in groups on the assigned case studies, students have the opportunity to develop their group-working and project skills, which are core skills they will need to excel in their professional lives."
Related News