July 01, 2021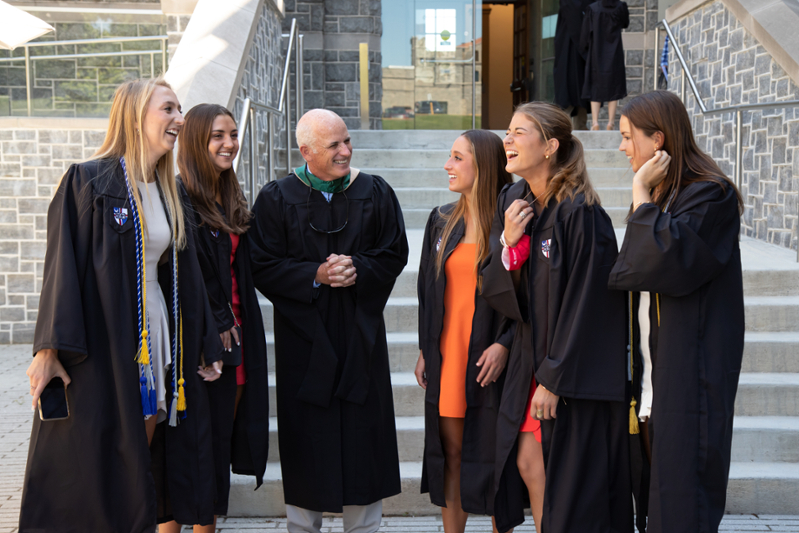 This year, the sales class of 2021 reached a new record. 60+ students took sales jobs ranging from coast to coast. Of these 60 Busch School graduates, 44% are female, 56% are male. Employers keep an eye out for diverse business backgrounds, so there are many graduates whose majors range between departments, and who have sales minors. These students include, but are not limited to, Trey Carson, with his new job at Varjo, Regina Vahey with UiPath, James Kelly with Axonius, Lydia Belayneh with Zane Networks, Stephen Baranowski at Siegel & Gale, Brendan Shanley with Carahsoft, and Donald Siok with Kaseya. Congratulations to all of our successful sales graduates!
Professor Mark Weber, director of the sales program, counted 32 different employers among the new graduates. Of these 32 employers, the top four include Varonis with eight 2021 Busch graduates and NetApp, Dell, and memoryblue all with five 2021 Busch graduates. The sales program is incredibly popular with students at the Busch School, with sponsorship partners like memoryblue, NetApp, and the newest sponsor, Red Hat.
If you are currently a sales student or are interested in becoming a sales student, please keep these tentative event dates in mind:
September 13 @ 6:30 pm - CUA Sales Program: How to Participate

This event is mandatory for all students who wish to participate in sales events, interviews, etc.

October 14 @ 2 pm - Sales Career Fair

October 14 @ 6:30 pm - Sales Social
Learn More about the Sales Program
Our sales program is unique because it focuses on providing education and training for students to compete ethically in the world of selling. We combine the practical and intellectual training in sales with the principles of Catholic social teaching into the curriculum. The results have been extremely well-formed individuals who rise quickly into leadership positions at fast pace companies specifically because of their ethics training.
Learn More
Related News