July 06, 2022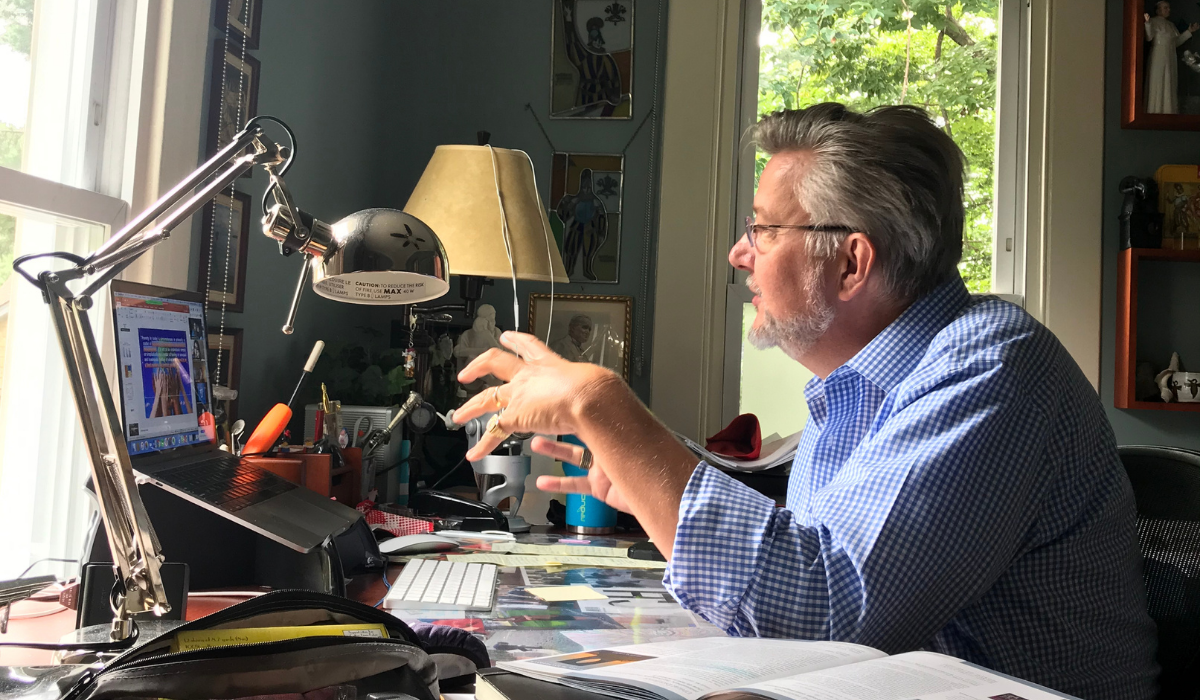 Andreas Widmer, Associate Professor of Entrepreneurship and the director of the Art & Carlyse Ciocca Center for Principled Entrepreneurship, was featured on Aleteia, highlighting the Ciocca Center's newest project, The Gospel of Work. The Gospel of Work is a free 8-part video course aimed at helping people in business find the deepest meaning of their work.
"'When we begin to look at work and business in the light of the Catholic tradition we see that work is not simply a task we have to get done until we get on with life. No, it is life. It's also not a punishment as many people think. It's one of the means for our Sanctification. Each one of us, you, me, we're all called to be Holy, to be perfect as our Heavenly Father is perfect.'

Widmer continued, 'Our work, our business, all the struggles, successes, and failures that come along with this, they all play a role in our Sanctification … We are called to complete God's creation; To improve, develop, and innovate. Work is part of our calling as human persons.''
Read the full article, Gospel of Work: Learn about the intersection of faith and business for free.
Related News