October 14, 2022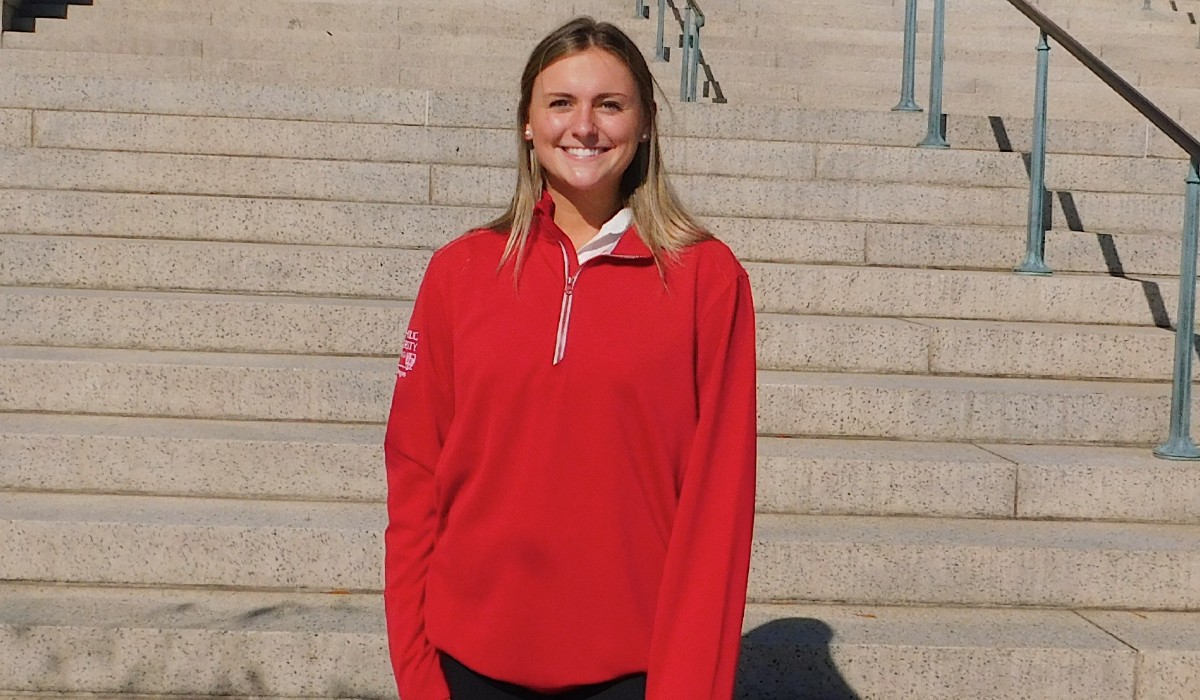 Caroline Beckett, Busch '23, was recognized by Gartner as a top-ten finalist for their NCSC Speed Selling Competition. 98 competitors from over 46 universities were nominated by their professors to join the event.
The competition involved 2 rounds: the first was an elevator pitch where students were asked to introduce themselves and give an overview of their experience. Judges, recruiters and sales associates at Gartner selected the top 10 students to advance to the second round. In the second round, students were given 3 minutes to pitch a product to a CEO of a fictional company. 
 In Caroline's own words:
"This year I was honored to represent The Catholic University of America by participating in Gartner's NCSC Virtual Speed Selling Competition and placing within the Top Ten finalists. I was given the opportunity and resources to learn about Gartner's products and present myself to Gartner's team through an elevator pitch competition and role play scenario. Ultimately, Gartner's NCSC competition allowed me to build upon my sales skills and develop connections with leaders within a successful industry-leading company." - Caroline Beckett, The Busch School of Business Sales Program Ambassador
Learn more about Gartner's Virtual Speed Selling Competition.
Learn More about the Sales Program
Our sales program is unique because it focuses on providing education and training for students to compete ethically in the world of selling. We combine the practical and intellectual training in sales with the principles of Catholic social teaching into the curriculum. The results have been extremely well-formed individuals who rise quickly into leadership positions at fast pace companies specifically because of their ethics training. 
Learn More
Related News