November 08, 2022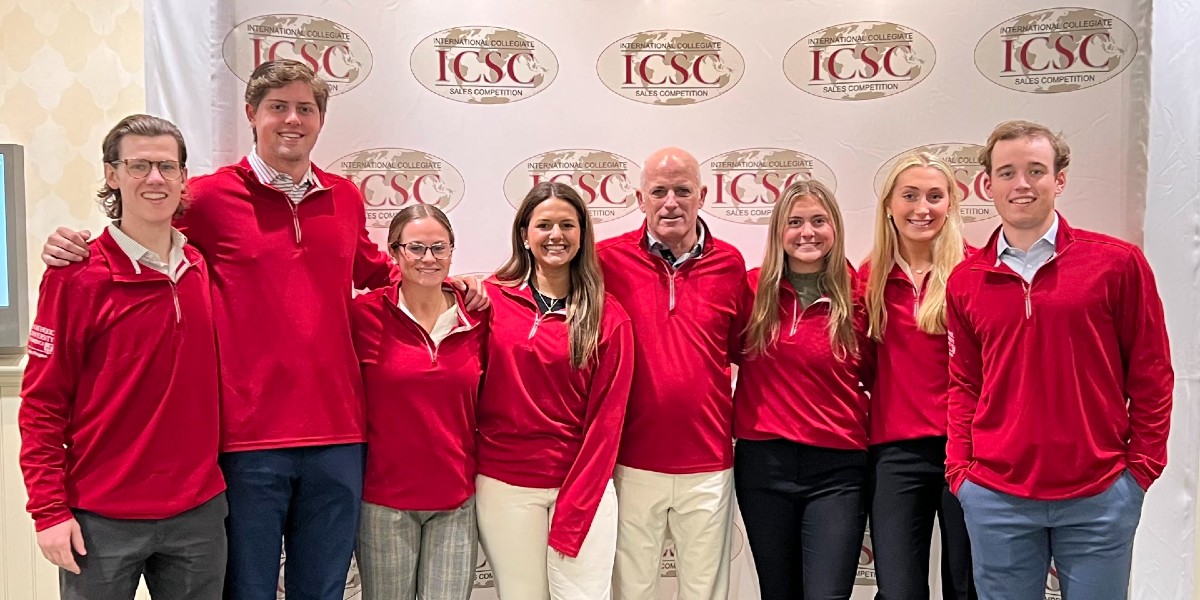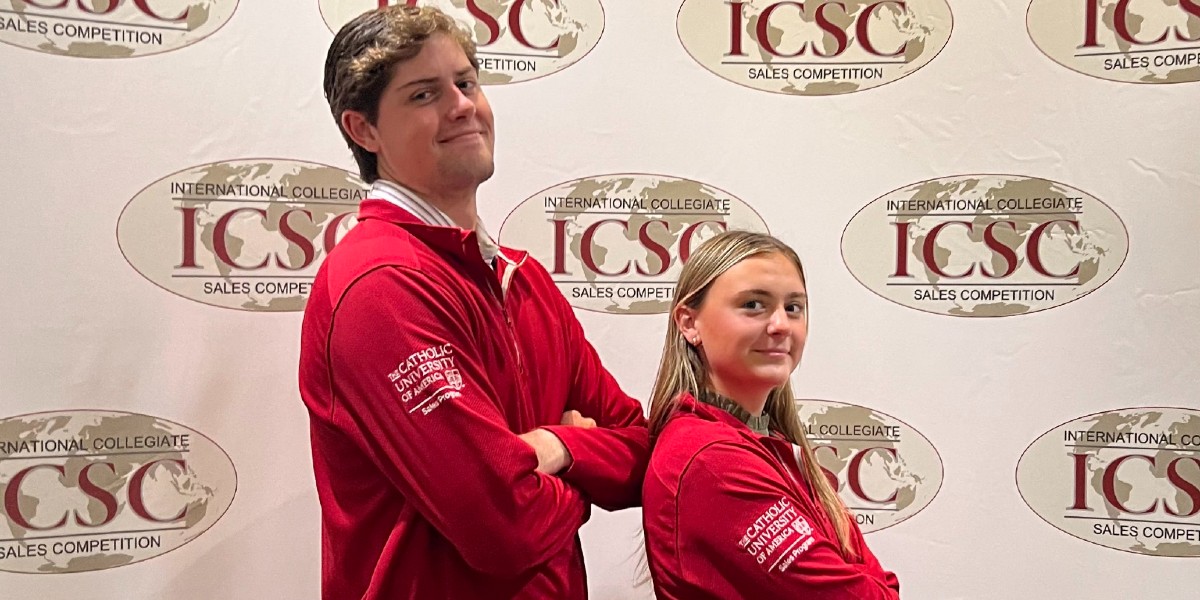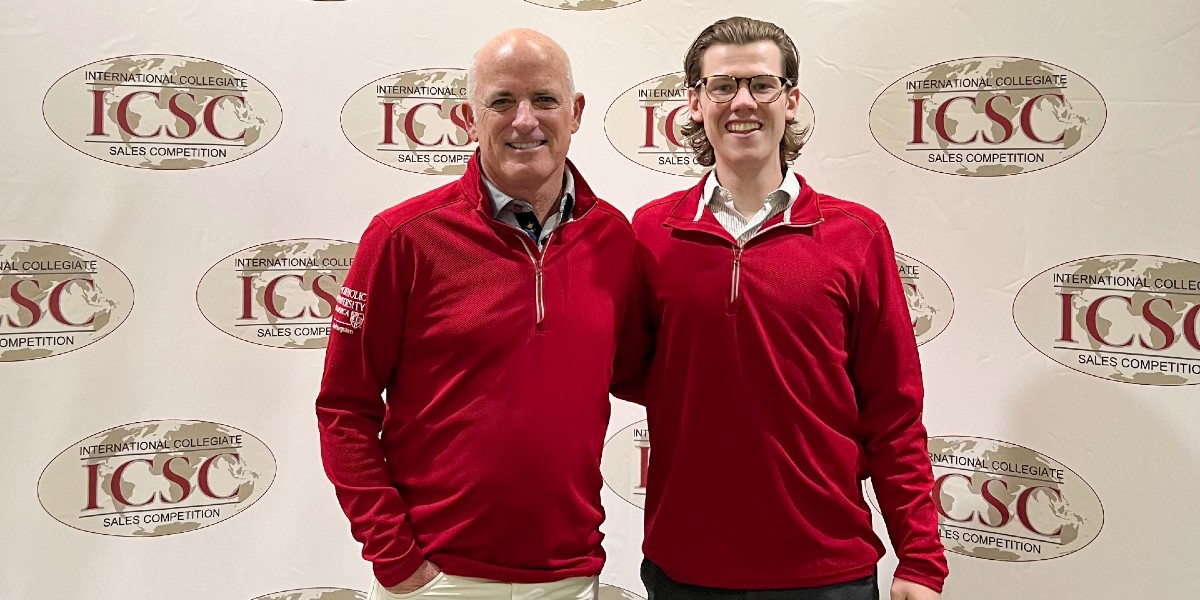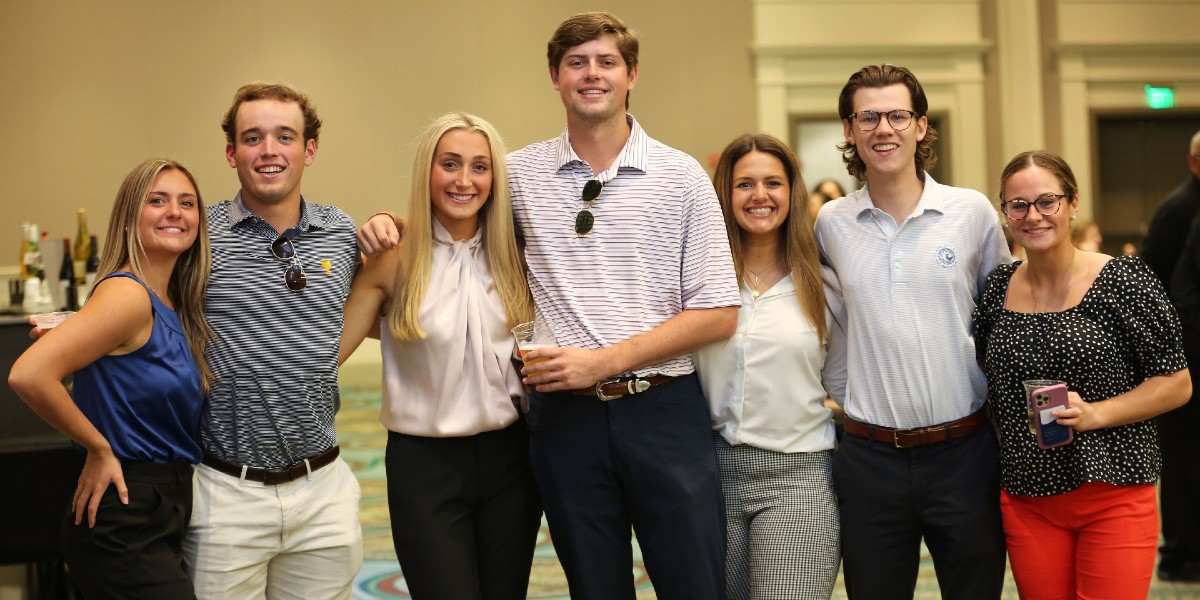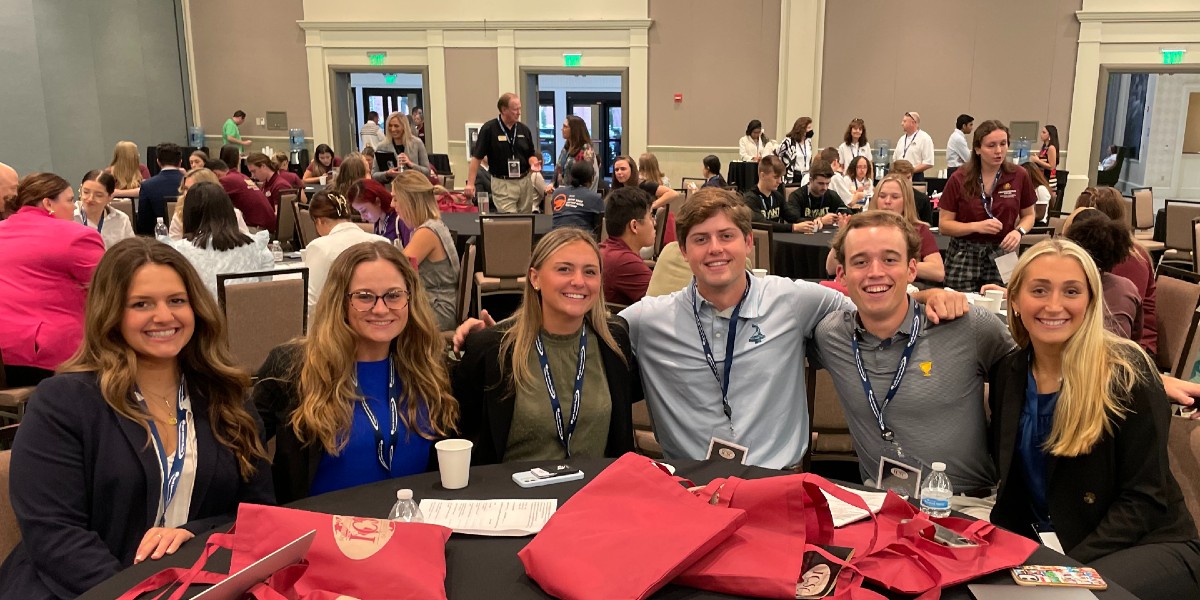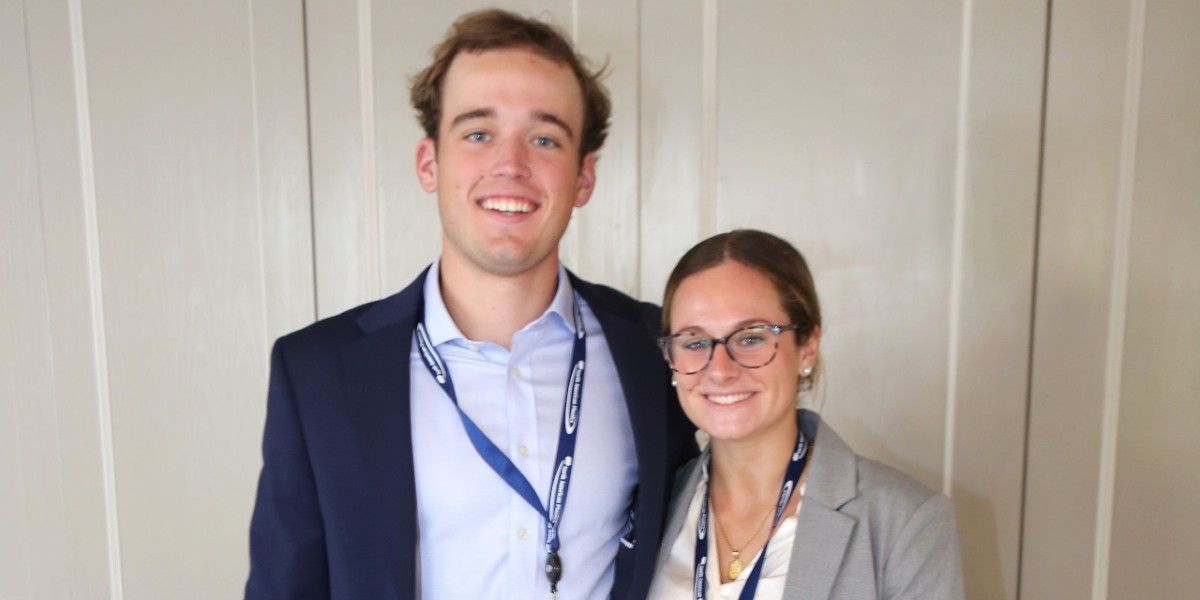 Six Busch School students, Tucker Alch, Devon Anastasio, Caroline Beckett, Emily Branchide, Riley Cherkes, and Cormac Terry, represented Catholic University in the International Collegiate Sales Competition in Florida. The International Collegiate Sales Competition is a competition that tests the top sales students from universities across the world. The competition consists of multiple events including a role-play competition, speed selling event, and sales management simulation event. Competitors are ranked based on their performances.
"Representing Catholic University in the sales role play competition at ICSC was an amazing experience. It was a unique opportunity that allowed me to run mock meetings with active  sales professionals and test myself among the best sales talent at the university level. This experience was incredibly valuable for us and will undoubtedly direct us towards success in the future. I'm very appreciative to the Busch School for enabling us to travel to Florida and forge connections with so many interesting companies and people!" - Tucker Alch
Sales Management Case Competition
Cormac Terry and Emily Branchide participated in the Sales Management Case Competition. The case competition is the only one of its kind, focusing specifically on issues related to managing a professional sales force. 
Role Play Competition
Tucker Alch and Caroline Beckett participated in the Role Play Competion. The role-play product for ICSC 2022 was DLL Floor Planning. The entire role-play competition is based upon a potential sale to Galati Yachts.
Speed Selling Competition
Devon Anastasio and Riley Cherkes competed in the Speed Selling Competition. The purpose of the speed selling competition is to demonstrate professional speaking and presentation skills.
"Having the opportunity to compete in the ICSC Speed Selling Competition as a representative of Catholic's sales program this past weekend was an incredible experience. I was able to compete among the best future sales professionals around the country in a 4 round competition that tested my professional speaking and sales presentation skills. I also had the privilege of meeting with and forming strong connections with representatives from over 25 top sales companies at the career fair and various networking events. It was a terrific opportunity to challenge myself and gain invaluable experience, knowledge, and relationships to help develop my pursuit of a career in sales and was a true testament to the opportunities for growth offered through Catholic's sales program." - Riley Cherkes
Learn More about the Sales Program
Our sales program is unique because it focuses on providing education and training for students to compete ethically in the world of selling. We combine the practical and intellectual training in sales with the principles of Catholic social teaching into the curriculum. The results have been extremely well-formed individuals who rise quickly into leadership positions at fast pace companies specifically because of their ethics training. 
Learn More
Related News