November 07, 2022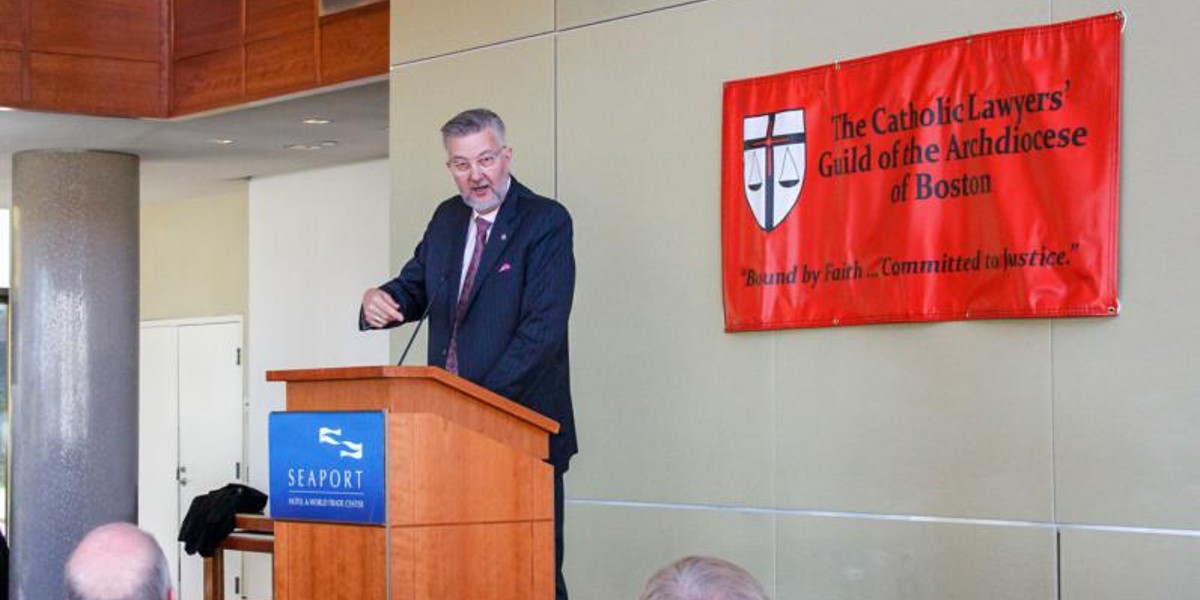 Professor Andreas Widmer was the keynote speaker for Catholic Lawyers Guild of Boston event, following their annual Red Mass for legal professionals, including lawyers and judges. Widmer spoke to the guild about lessons in leadership and work ethic that he gained by working as a Swiss Guard for Pope John Paul II. He also discussed his business career following his work at the Vatican.
"'Working is a way to pray. It's the privilege to participate in God's creative power, in God's creativity, to collaborate with God, to do good with and for others,' Widmer said."
Read the full article, Catholic Legal Professionals Honored at Lawyers Guild Red Mass.
Related News