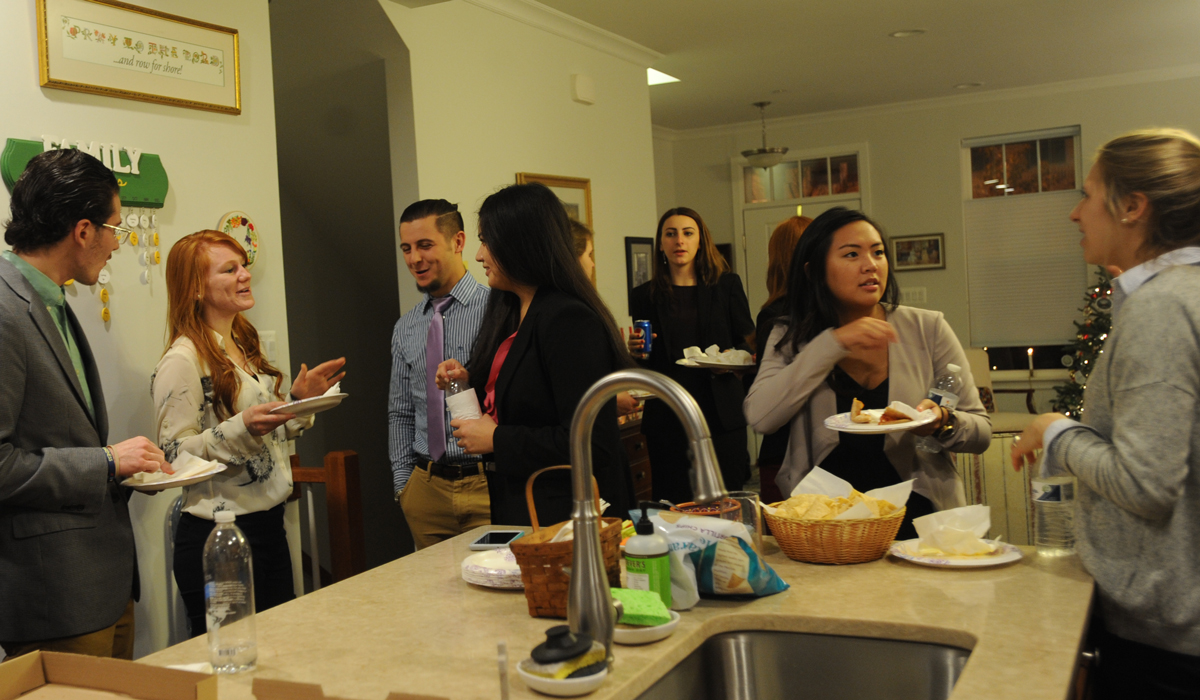 Busch Admissions Team
The Busch School Admissions Team works in collaboration with the Student Experience Office to foster a welcoming and engaging environment for prospective students. Interested in joining the Busch School Admissions Team? Please contact our Student Experience Office at buschexperience@cua.edu for more information.
Dean's List
The Dean's List honors academic achievement following each Fall and Spring semester. An undergraduate student who is matriculated in a degree program within the Busch School of Business and who completes the semester with full-time registration as defined by the University (currently 15 credit hours) with no repeated, pass-fail, or failed course within the 15 hours, and earns a grade point average of 3.90, will be named to the Dean's List with High Distinction.
LEO Honor Society
Lambda Epsilon Omicron (ΛΕΟ) was established in April of 2016 as the first Greek-letter academic honor society of The Tim and Steph Busch School of Business. The society is inspired by the scholarly accomplishments of Pope Leo XIII who signed the charter for the Catholic University of America at its founding and whose encyclical, Rerum Novarum, led to the 1895 creation of the Department of Economics on the CUA campus (the Department of Economics eventually became the Department of Economics and Business and now the School of Business and Economics). Pope Leo XIII was a prolific scholar who wrote and published 85 encyclicals.  Student membership in the LEO Honor Society is determined by GPA. Juniors with GPAs in the top 10% of their class, as well as seniors with GPAs in the top 20% of their class will be inducted in the spring of each year. Members participate in the CUA Spring Honors Convocation, and will take part in a service week for the local Brookland community.
Dean's Student Advisory Council
The Dean's Student Advisory Council is a select group of Busch School students who provide the student voice for their respective classes and majors. Through open dialogue with the dean, these students share student feedback and work to create positive growth for the Busch School of Business.  Interested in applying? Please contact our Student Experience Office 
at
buschexperience@cua.edu
 for more information.