December 09, 2020
In 2020, our Accounting students did exceptionally well in their interviews with CPA firms for Summer 2021 (eight week) internships, and in doing so, brought great credit to the Busch School of Business.

Of the 22 Accounting majors put forth as candidates, 21 received offers. 17 of those offers (81%) were offers from the Big Four Accounting firms. These results are attributable to the hard work of the Accounting faculty who diligently instructed and prepared our students for the "real world."  

Of note, for both the 2020 Spring and Fall recruiting seasons, all the CPA firm interviews were online and there was no decrease in hiring by the firms for full-time jobs and internships. Since the start of the pandemic, there were no rescinding or cancelling of prior offers made to our students by the six CPA firms we work with! 

Some firms are beginning to seek out our students earlier than in previous years. Two of our current sophomores have also earned an eight week summer 2021 internship.
Read Andrea's Success Story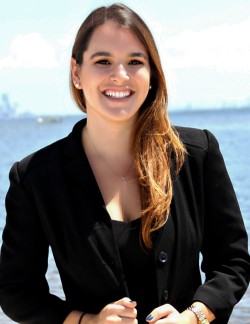 Andrea Perez-Hickman
, Catholic U '19, is a 
Commercial Audit Staff 2 
with EY. In undergrad, Andrea was an Accounting and Finance student. "The Faculty and Staff helped me find my career path. The Busch School is full of professors who have amazing backgrounds and connections. Professor Kirst sent out my resume to three of the Big 4 accounting firms, where I ended up accepting my full time job offer at EY. The staff at the Busch School were also very helpful in finding my career path, with great programs like Career Coaching, where they help you with cover letter, resumes, advice for interviews, etc." Read more of her story.
Learn More about the Accounting Degree
Our Accounting program is designed to prepare students for a career in the public accounting profession, private industry, government, and the nonprofit sector. What sets this accounting program apart is the emphasis placed on learning and gaining real world experience from the accounting faculty who guide students in their accounting career. All faculty are CPAs and have considerable work experience in the private or public sector. Learn more.
Related News