May 17, 2022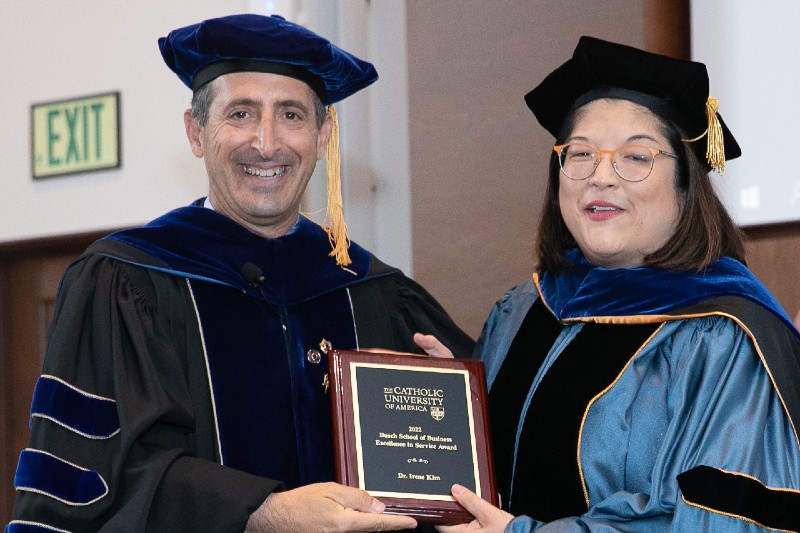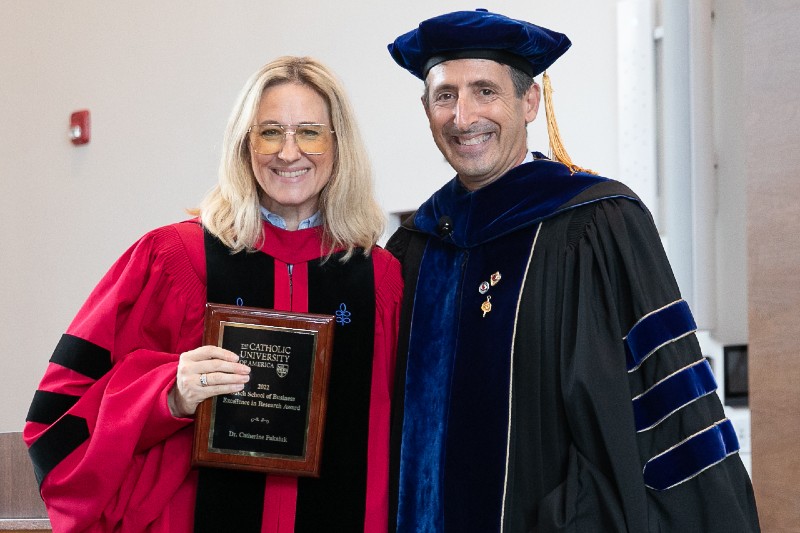 Busch School Faculty Awards were presented during the 2022 Busch School of Business graduation ceremony.
The Teaching Award recognizes a Busch School faculty member for excellence in teaching, as demonstrated through teaching effectiveness, creativity and innovation in the classroom, and inspiration toward lifelong learning. Professor Mary Njai and Professor Paul Radich were honored with this award. Both professors were unable to attend the Busch School ceremony due to graduation ceremonies of their own.

The Service Award recognizes a Busch School faculty member that gives the most of his or her time and energy towards advising, mentoring and providing the gift of self to his or her students. Dr. Irene Kim, Associate Dean of Students, Director of Finance, and Associate Professor, earned this award.

The Research Award is an opportunity to recognize a faculty member for significant contributions to his or her field of study through rigorous, impactful research that advances the mission of the University. Dr. Catherine Pakaluk, Director of Social Research and Associate Professor, was given this award.
Related News