The application to the MSB Program can be found here. Please follow the steps below to make your way through the application process: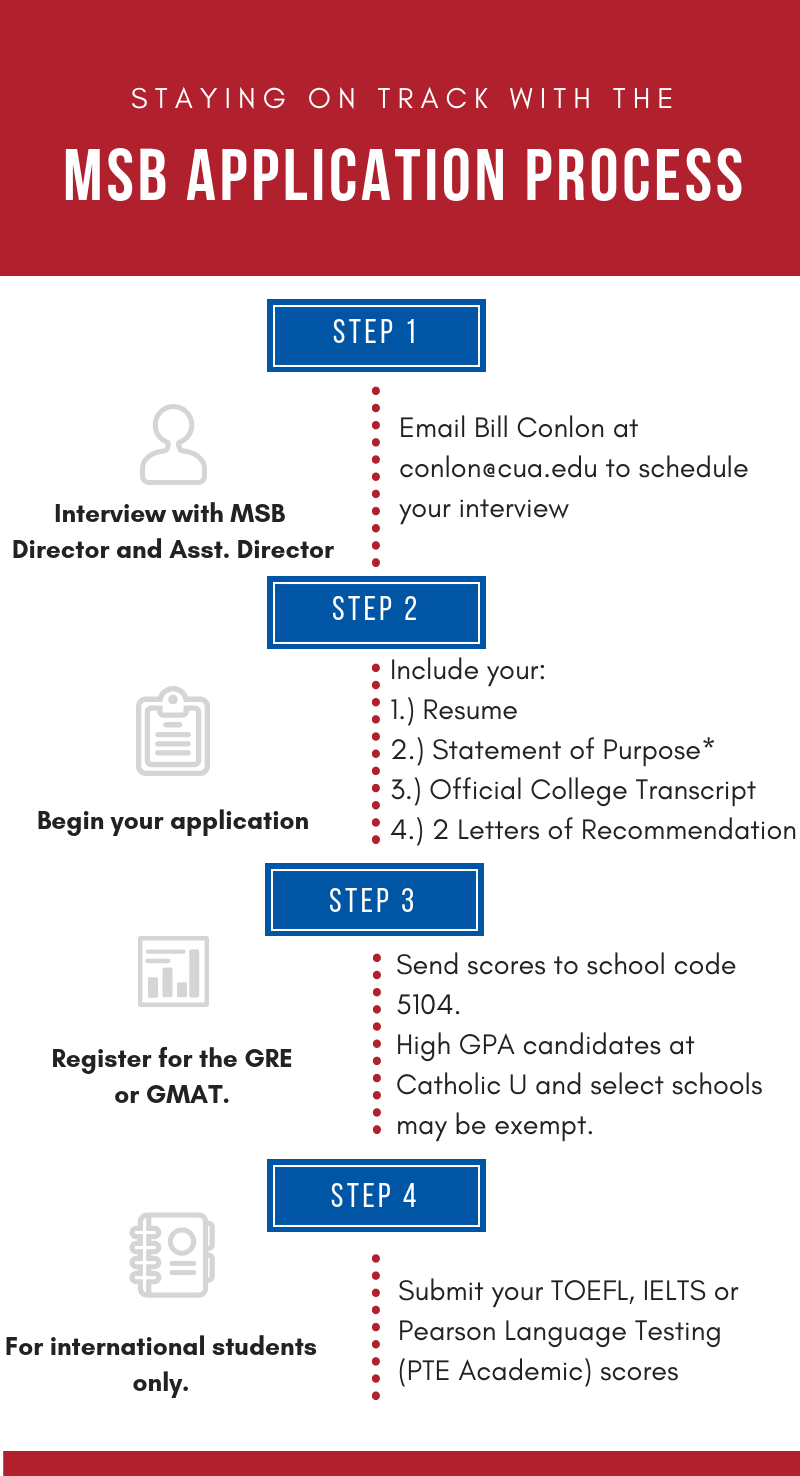 Application Deadlines
February 15, 2020
May 15, 2020
*Statement of Purpose for MSB Program
Why are you interested in applying to the Master of Science in Business degree at Catholic U?
The MSB Program packs a lot of learning into one year. We are looking for high-energy, hard working, motivated students with leadership skills. What specific evidence can you offer that you are that person?
What do you think the contributions of business to society are (or should be), and what specific contributions do you see yourself making in your career?

Tuition
Tuition is $48,000, and includes:
All books, case studies, course supplies and fees.  
The week long New York City business trip
Local company visits
All networking events