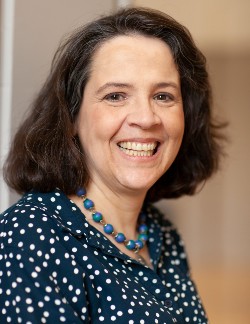 Director of Operations
Rebecca Ryskind Teti comes to the Ciocca Center after a career in the non-profit world, and as a popular columnist and speaker on practical applications of Catholic spirituality and Catholic Social Thought, and the role of women in the Church. 
She is the former Director of Women's Programs at Our Lady of Bethesda Retreat Center, and has written for the Human Life Review, National Catholic Register, Catholic Digest, Faith & Family Magazine, Faith and Family Live!, Catholic Vote, American Greatness, and Catholic News Agency.
She holds an MA in Politics from the Catholic University of America, and an undergraduate degree from the University of Dallas, where she double-majored in Politics and Drama.