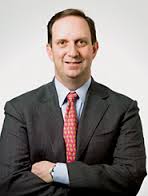 Global Head of Equities, Jefferies
Peter Forlenza joined Jefferies in June of 2013 as Global Head of Equities. He is a member of the Firm's Executive Committee.
Based in New York, Mr. Forlenza brings more than 20 years of leadership and success in financial services. He began his career in the financial industry in 1988 at Salomon Brothers and is credited with being one of the industry's pioneers in Program Trading, a business he built from inception for them.
Later, at Bank of America, Mr. Forlenza served as Global Head of Equities and was responsible for managing a wide range of products including Equity Derivatives, Cash 
Equity Sales and Trading, Equity Capital Markets, Portfolio Trading, Prime Brokerage/Equity Finance, Equity Research and all Equity Proprietary Trading. He also served as a member of the bank's Global Markets Leadership Team and Global Risk Committee.
Most recently, Mr. Forlenza was regional head of Equities for the Americas at UBS. In this role he was responsible for managing all of the firm's equity activities throughout North and South America.
Mr. Forlenza was also founder and CEO of Outpost Investment Group, a global Macro Hedge fund.
Pete holds a BA, from The Catholic University of America, in Washington DC. He and his wife, Ellen, have three children and reside in New Jersey.