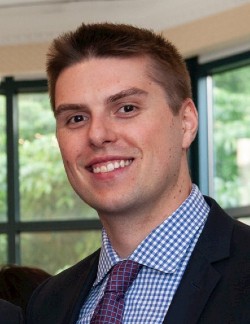 National Security Account Executive Lead, Google Public Sector (Mandiant)
Pat joined Mandiant in 2017, and currently serves as the National Security Lead for Google Public Sector's Security Practice (Google acquired Mandiant in 2022). Pat is responsible for leading and managing various U.S. Federal Government business and mission partnerships, and strategic growth initiatives. He has both been nominated and received various company and industry awards during his tenure.
Prior to joining Mandiant, Pat worked at Moody's Analytics, where he led and grew the US and International Federal Business Intelligence practice.
Pat is a 2016 graduate of The Catholic University of America where he received a B.A. in Philosophy Pre-Law. While at Catholic University, Pat was a multi-year starter on the NCAA DIII Football team.
Pat and his wife, Christa, live in Leesburg, VA with their daughter. He is involved with fundraising for the Dominican Sisters of Mary, Mother of the Eucharist. Pat is a guest lecturer and mentor of students within the Catholic University Busch School Sales Program, youth football coach, and an active member of St. John the Apostle parish.