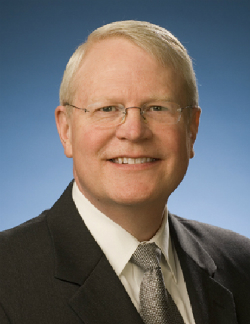 Vice President and Corporate Officer of ARINC (Retired)
Stephen E. Means is a senior executive with 30 years business management experience in commercial and business aviation. Prior to his retirement in May of 2014, Mr. Means was Vice President and Corporate Officer, ARINC. During his tenure as Vice President Aviation Solutions, ARINC was the world leader in Aviation Communication and Systems Engineering. Owned from its inception in 1929 by US Airlines. ARINC was sold to the Carlyle Group in 2008 for $650M. In 2013, ARINC was sold to Rockwell Collins for $1.4B.
Mr. Means led Aviation Solutions, the company's largest profit center and Engineering Center for Excellence for ARINC Commercial and Business Aviation from 2006 -2014. He was responsible for the development and operation of services across Air Transport and Global Aviation Markets. Under his leadership, Aviation Solutions produced consistent double digit growth in revenue and margin.
Prior to his role as Vice President Aviation Solutions, Mr. Means served as the Chief Marketing Officer and Vice President of Business Development for the Corporation. He has extensive knowledge of commercial and business aviation and long standing relationships worldwide.
From 1983 to 1990, Mr. Means joined the start-up teams for two airlines working directly with airline mavericks and entrepreneurs, Peoplexpress and Presidential Airways. At Presidential Airways, he served as Vice President and Corporate Officer.
Mr. Means received his undergraduate and master degrees through the University of North Carolina Education System. B.A. in History from Appalachian State University. A Masters in Education from the University of North Carolina, Charlotte. In addition, he attended First Theology at Mount St. Mary's Seminary in Emmitsburg, MD. and a year as a novice for the Dominican Order.
Post retirement, Mr. Means has engaged in a number of activities. He launched a business consultancy group and has advised organizations like Rockwell Collins and the Carlyle Group. He is providing business management assistance to his home parish, St. Mary's, in Annapolis, Maryland.
Mr. Means and his wife, Maryanne support many faith-based initiatives. They are extensively involved in their parish life, including being the corporate lead for a major capital campaign within the parish for the Archdiocese of Baltimore, 2013. Participation activities include: Parish Council, Prison Ministry, Eucharistic Ministry, Pastoral Care of the Sick (Homebound) and English as a Second Language (ESL)

Mr. Means is on the Board of Overseers for The Pontifical Faculty of the Immaculate Conception, Dominican House of Studies, Washington, DC. He is also a Member Council of Financial Administration, Archdiocese Baltimore
as well as part of Legatus, DC Chapter.