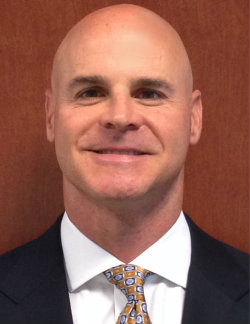 Principal, Trion Group
As Co-CEO of Trion, a Marsh & McLennan Agency LLC, Chris is responsible for setting the company's strategy, overseeing operations, and chairing its executive leadership team. Chris was a founding partner of Trion, a national provider of employee benefits consulting, brokerage and administration services. Trion, headquartered in Philadelphia, grew to be the nation's largest privately-held employee benefits firm prior to its acquisition by the Marsh & McLennan Companies in 2010.
With 30-plus years of experience in the employee benefits industry and a strong passion for education, Chris enjoys mentoring and training leaders, and serving as the executive sponsor for several key Trion accounts. Prior to his current role, Chris was Trion's chief sales and marketing executive. He strongly believes in the ability of business to create lasting value within the community, and is a partner in the SHIFT Ventures and the Conscious Venture Lab, both of which focus on transforming capitalism to a force for good.
Chris holds an MBA from St. Joseph's University and a BA from The Catholic University of America. A founding member of the Philadelphia Leadership Network of CUA alumni, he currently serves on the Board of Visitors for the Busch School of Business at The Catholic University of America. Chris had previously served on the Board of Directors for the Economy League of Greater Philadelphia and the Board of Trustees for the Montgomery School in Chester Springs, PA.
Chris was raised in Scranton, PA, and has lived in the Philadelphia area for over three decades. Chris, his wife, Meg, and their five children reside on a centuries-old farm in Malvern, PA.