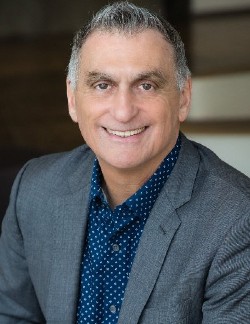 CEO, ObjectFrontier, Inc., Newtown, PA
Rich Napoli has been in the software business for over 40 years and is currently the CEO of ObjectFrontier, Inc., a 1200-person software engineering firm that builds digital products for Fortune 500 tech companies and others. Since joining OFS in 2010, Rich has helped the company grow over 1300% and earned it a spot on Inc. Magazine's list of the fastest growing companies in America for three consecutive years. In 2014, he won two CEO of the Year awards from SmartCEO magazine and from the New Jersey Technology Council.

Prior to joining OFS, Rich held executive positions for five different software companies, including two that he grew and sold to Oracle and State Street. He later served as CEO of Fusion Technologies, another software services firm, that he grew and sold in 2006. He has also served as a divisional CIO for State Street, a capital markets bank managing over $20 trillion in assets, where he led an IT team of over 250 people. He has served on a variety of Boards in the past including Legatus, an organization for Catholic CEOs and the Holy Spirit Radio Foundation where he hosted a local radio show once a month. He is currently serving on the board of Health Standards Organization (HSO), a global organization that develops standards of care used at hospitals around the world.

He has a BS in Computer Science from Stony Brook University and an MBA in Finance from New York University. He is a regular speaker on the practical use of advanced technologies and he cohosts a weekly radio show on Blockchain Radio, heard in over 100 countries around the world.

Rich has been married for 39 years and has three grown children (all graduates of Catholic University) and six grandchildren. He was ordained a deacon in 2011 in the Archdiocese of Philadelphia and currently serves at St. Vincent de Paul parish there.