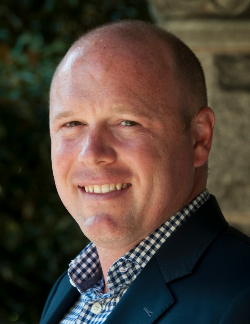 Distinguished Fellow
Brian Becker is the COO of Washington, DC-based Wellfound Foods, which has the mission to increase access to fresh grab and go food via wholesale distribution and its proprietary 24-7 contactless Smart Markets. Prior to joining Wellfound, he served as the Director of Small Business Outreach for the Ciocca Center of Principled Entrepreneurship at Catholic University. In this role, he and his team completed over 100 consulting projects for local small business owners, spearheaded the center's COVID-19 response, facilitated the Inner City Capital Connections program, and initiated the inaugural Capital Access Expo which drew over 200 local business owners and twenty different funders in the Spring of 2020.

In his spare time, Brian is the founder of NE EATS a yearly event which showcases the many local food and beverage producers in this particularly vibrant quadrant of DC. Since 2016, the event has drawn 300+ attendees, 30+ vendors and DC's best and brightest food talents together in a festive and family-friendly environment. All proceeds are donated back to the vendors themselves. In 2021 and beyond, NE EATS hopes to expand to the other quadrants of the city.

Brian is native to the DC area, a life-long learner, and a life-long educator who has taught students grades 4 through college. He has a B.A. in English from Washington & Lee University, a M.A.L.A. from St. John's College, and a M.A.I.S. from the Catholic University of America. Brian lives in Petworth with his wife Melanie, his two children, and dog Ginger.