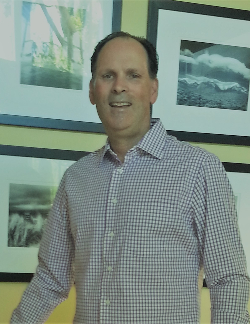 Distinguished Fellow
Bob is a broad-based executive with more than 30 years of experience and a demonstrated record of achievement in building and growing innovative life science technology businesses. His journey has included stops at multinational corporations, mid-cap growth companies, venture-backed startups, and a new breed of not-for-profit/for-profit hybrid enterprises launched by long-term, impact-oriented investors. Since 2000, he has been a co-founder and CEO of two startups and has earned plenty of important "life lessons" ​along the way.

In 2015, Bob joined the Busch School, co-founded the Ciocca Center, and launched its unique small business growth acceleration partnership with Initiative for a Competitive Inner City. ICIC was founded by Michael Porter of Harvard Business School. As Vice Provost, he led a project for the University to reimagine and co-create a novel and radically affordable academic model, with the initial launch scheduled for 2020 in Tucson.

Bob now is focused on the intersection of faith, creativity and human flourishing, and is exploring the reemergence of spiritual entrepreneurs, their nascent communities and ecosystems, and new academic pathways for amplifying these societal movements and shaping the next wave of virtuous leaders. He advises a variety of entrepreneurs and related groups, including Young Catholic Professionals, Catholic Creatives, and OSV Innovation Challenge.


Bob earned his MBA from the Wharton School of the University of Pennsylvania, his MCP from the University of Pennsylvania, and his BA from The George Washington University. He lives in San Diego with his wife, Claire, and together they are co-founders of The Human Flourishing Project.