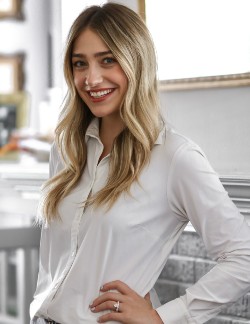 Distinguished Fellow
Cecilia Brennan is co-founder of West Of Perfection, a consulting and coaching firm which helps companies increase retention of women talent by supporting personal and professional life balance. She is the lead consultant on the influencer marketing team and finds joy in monetizing opportunities of untapped potential for clients. Cecilia has experience in the fashion industry styling executives and celebrities. She has worked in app development and marketing departments for companies across the beauty and self-development world.
Cecilia is a co-host to one of the top 20 Christian podcasts, What In The Dang Heck, with over 700,000 downloads. She built one of the most highly engaged Catholic Instagram accounts, @ceciliajeanblog, where she uses her platform to promote faith, femininity, and fashion.
She is a newly married military wife, and she splits time between Japan and Kentucky.