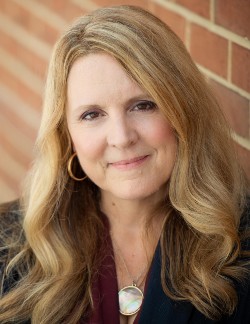 Distinguished Fellow
Donna Harris is CEO of Builders + Backers, a distributed venture studio and investment firm igniting entrepreneurial action and experimentation in communities around the world. Harris is also General Partner of 1776 Ventures, a venture capital fund with investments on five continents, and a Venture Partner at Praxis.
She was formerly Managing Director of the Startup America Partnership during the Obama Administration and she is on the Board of the Global Entrepreneurship Network and the Policy Council of the Economic Innovation Group. Harris is also an active angel investor, cofounder of K Street Capital, and was recognized as one of the top 25 female early-stage investors in the United States in 2021.
Named as one of Washington DC's Power 100 by Washington Business Journal and Washington Life, and as a Tech Titan by Washingtonian Magazine, she has become one of the most influential leaders on the intersection of entrepreneurship, investing and economic thriving. Harris holds a bachelor's degree from Central Michigan University, an MBA from The University Michigan, and an honorary Doctor of Laws degree from American University.