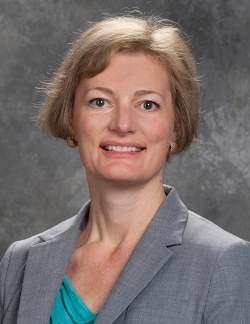 Distinguished Fellow
Joanne currently serves as a member of the Assurance Quality Advisory Committee for PwC, and in that role provides feedback and advice on aspects of the business, operations, culture, governance, and risk management of PWC's Assurance line of service, with a focus on audit quality.
Previously, she served as Chief Accountant at the Federal Reserve Board's Division of Supervision and Regulation. In that capacity, Joanne advised the Federal Reserve Board of Governors and senior staff on the implications of key accounting, auditing and reporting issues. During her time at the Federal Reserve, she also served as an advisor to senior leaders on strategy, governance, communications and culture. 
Joanne has worked to advance international initiatives, having served as a member of the Basel Committee Accounting Experts Group. The Accounting Experts Group helps foster high-quality international accounting and audit standards and practices with the aim of enhancing financial stability. Joanne previously worked as an auditor at EY and served on the staff of the Financial Accounting Standards Board. 
Passionate about helping others, Joanne has been involved in public interest and nonprofit organizations throughout her career. She spent four years as the youth minister at the Catholic Cathedral of Christ the King in Atlanta, Georgia.
Joanne is a Certified Public Accountant and holds a Bachelor in Accounting from Clemson University and a Master of Theological Studies from Spring Hill College in Mobile, Alabama.