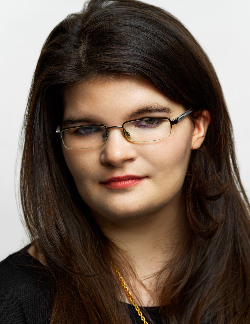 Distinguished Fellow
Elena Nuñez Murdock is the founder and CEO of Ascend Communications, a firm specializing in PR, Branding & Strategic Network Expansion. She primarily serves venture capitalists and private equity executives.
She is launching her third business, Mission to Launch, in 2020 and her fourth business, Enclave, in 2022.
Elena started her career as a Director of Youth, Young Adult, and Confirmation Ministries in the Archdiocese of Miami. Elena has worked with C-Suite Executives from top brands such as The Ritz Carlton, UBS, Trustwork, and Atomix Ventures. She co-overhauled a 1.5 billion-dollar company in under 90 days, managed a 350 million dollar brand, and has created media and go to market strategies for tech startups valued at 8-15 million. Her clients have been featured in the Wall Street Journal, TEDx, Forbes, the Harvard Business Review, and other media publications.
She is passionate about philanthropy and advising, sitting on the boards of the Catholic Community Foundation of Los Angeles and the Catholic Association of Latino Leaders.
Elena holds a BA in Theology from Franciscan University of Steubenville, an alt-MBA from the Kellogg School of Management at Northwestern University, and studied Organizational Design at the Stanford Business School.