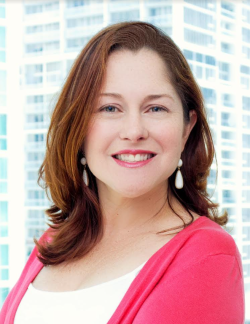 School
Busch School of Business
Ana M. Gamonal de Navarro bring 25 years of experience in the communications and government relations field to The Catholic University of America as a lecturer/adjunct professor for the Busch School of Business. A Senior Advisor at the National Nuclear Security Administration (NNSA) in its Office of Congressional and Intergovernmental Affairs, she recently served as the agency's Director of Public Affairs where she was presented The Secretary's Achievement Award in recognition for her work with the Response and Recovery Team deployed to a breached radioactive source event at a University of Washington research facility.
Currently on detail as the Department of Energy's Faculty Chair at the National Defense University's Dwight D. Eisenhower School for National Security and Resource Strategy, Ana is a full-time faculty member of the National Security Studies (NSS) Department. As an NSS instructor, Ana teaches the core graduate course, National Security Strategy & Policy, as well as communications-related electives. She is also acting Strategic Communications Director for the school, overseeing social media platforms, and collaborating on stakeholder engagement.
Before joining NNSA, Ana worked for over 10 years as a communications director in the private sector, overseeing an expansive portfolio of multinational corporate clients, including projects for the U.S. Government, multilateral organizations, and other DC-based institutions. She has vast experience with press and public relations, congressional and federal affairs, outreach campaign development and event management. Ana also formerly served as the U.S. State Department's Director of Intergovernmental Affairs at the Bureau of Public Affairs, where she oversaw outreach and liaison activities with state, territorial, and local governments, as well as regional and national NGOs.
A University of Miami School of Law graduate, Ana is a Member of the Florida Bar and a former adjunct professor at The American University School of Communication.