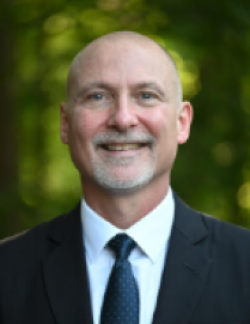 Academic Area
Accounting
School
Busch School of Business
Expertise
Managerial Accounting
Taxation
Forensic Accounting
Greg Monahan spent 20+ years as a Special Agent with Internal Revenue Service – Criminal Investigation investigating complex financial crimes, such as tax fraud, money laundering, currency structuring, terrorism financing, cybercrimes, Bank Secrecy Act violations and other related financial crimes involving cryptocurrency. His federal law enforcement career included white collar investigations into offshore trust
arrangements, transnational money laundering while assigned to the Organized Crime Drug Enforcement Task Force with the Drug Enforcement Administration (DEA), managing the Undercover Operations Program Area, and serving as Attaché in Sydney, Australia, having regional responsibilities in Oceania and the South Pacific Region to include: Australia, New Zealand, Singapore and Indonesia. Upon returning to the US, Mr. Monahan led one of the foremost international Cyber Crime Units which was credited with many historic takedowns of nefarious Darknet Markets, Cryptocurrency Exchanges, terrorist financing campaigns and the most significant child exploitation site on the Darknet. Mr. Monahan has received numerous awards during his career from the US Treasury and the US Department of Homeland Security. He retired from the IRS in 2021.
Prior to the IRS, Mr. Monahan began his career in corporate accounting with Sunoco, Inc. serving as a Cost Accountant, Tax Accountant and Project Manager. While at Vanguard, he was a Registered Investment Advisor providing services involving investment, retirement and estate planning strategies. He also served as a Senior Manager with Deloitte in the Government & Public Services area providing cybercrimes investigation support to the US law enforcement community.