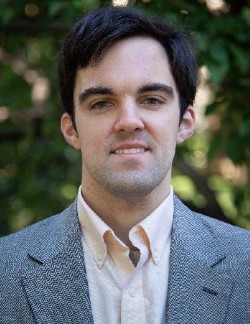 Academic Area
Finance
School
Busch School of Business
Expertise
Technical Analysis
Algorithmic Trading
Before joining The Catholic University of America, Dr. Svogun received his PhD in Economics from Fordham University's Graduate School of Arts and Sciences. While there he taught courses in Statistics and Economics with particular attention to Finance. His teaching style emphasizes clarity, solid fundamental knowledge, and, where appropriate, multiple ways to explain and think about the topic at hand.
Dr. Svogun's research is in Finance and particularly the intersection with morality. His first funded project, completed in the Summer of 2013, examined quantitative measures of corporate morality considering the correlation to corporate financial success. His current work in Finance focuses on technical analysis and the algorithmic trading of the stock market. That research includes both the design of these algorithms and the ethical implications of their use in recent instances of financial fraud, such as their contribution to the 2010 "Flash Crash."
Dr. Svogun has presented his research at several conferences including that of the Eastern Economics Association and the Pennsylvania Economics Association.