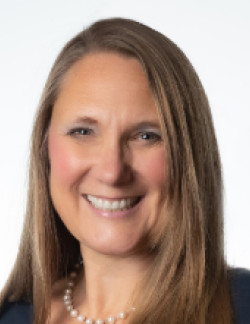 Academic Area
Strategy, Management, and Operations
School
Busch School of Business
Expertise
Human Resources
Training & Development
Management & Leadership Development
Organization Development.
Tracy Phillips has recently been appointed Visiting Assistant Professor at The Busch School of Business at The Catholic University of America. Tracy has over twenty years as a consultant specializing in human resources, training & development, management & leadership development and organization development. As a consultant and owner of TMP Solutions, LLC, she has experience in many industries - small, medium and large, yet her sweet spot is small, entrepreneurial companies. Recently she served as HR Director, building the HR function from the ground up, for an entrepreneurial market research company positioning itself for an equity transaction. In addition to TMP, Tracy also serves as Leadership Consultant with the Catholic Leadership Institute.
Tracy holds a master's degree in Training and Organization Development from Saint Joseph's University and an undergraduate degree in Psychology (I/O) from The Pennsylvania State University. Aside from her responsibilities at CLI and consulting, she serves on her local school board.
Tracy resides in Glenmoore, Pa with her husband, Steve, and four children where they worship at Saint Peter Parish in West Brandywine. Tracy is very active in her parish serving as lector, respect life team member and lectio divina study member.