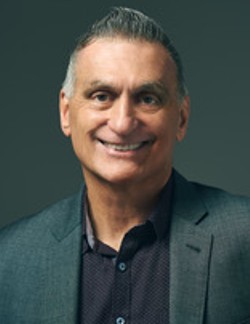 Academic Area
Strategy, Management, and Operations
School
Busch School of Business
Expertise
Software Engineering
Executive Leadership
Digital Technologies
Entrepreneurship
Product Management
Deacon Rich Napoli joined the Busch School of Business in 2022 as an Adjunct Professor. He has been in the software business for over 40 years and recently retired as the CEO of Relevantz, Inc, a 1200-person software engineering firm that builds digital products for large technology-driven firms. Prior to that, he served as the CEO of another software engineering firm and has held executive positions in several large global firms, including State Street and Citicorp. In addition, he has led the software development teams for five different software companies in his career. 
Deacon Rich has served on a variety of Boards in the past, including Edgetrade, the Philadelphia chapter of Legatus, and Holy Spirit Radio, where he co-hosted a monthly radio show with his wife. He is currently serving on the board of the Health Standards Organization (HSO) in Canada. He is a regular speaker on the practical use of advanced digital technologies, and for three years, cohosted a weekly radio show on Blockchain Radio. He was ordained a permanent deacon in 2011 in the Archdiocese of Philadelphia and is currently on assignment in his new home in the Diocese of Arlington.
Deacon Rich has BS degrees in Computer Science and Economics from Stony Brook University and an MBA in Finance from New York University.  His three grown children are all graduates of The Catholic University of America and he has a fond love for the mission of the school and the campus.