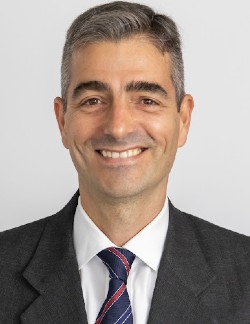 Academic Area
Finance
School
Busch School of Business
Expertise
Finance
Entrepreneurship
Lucas E. Wall joined the full-time faculty of the Busch School of Business as Assistant Professor of Practice in 2023, and previously served as an adjunct faculty member. Professor Wall has a demonstrated track record for building smart, profitable companies and brings more than two decades of leadership experience in diverse businesses to his entrepreneurial ventures in SaaS, operations, risk management, and finance. His colleagues remark on his ability to solve problems and use his keen insight and business acumen to create high-performing programs and teams. Focusing on launching new businesses and creating products the market wants, his vision and thought-leadership inspire the inclusive teams he recruits to build saas products that change industries.
Mr. Wall was the CEO and Founder of Tablelead, a Sales-as-a-Service platform for fine-dining restaurants, that emerged from a true multi-year lean-startup effort to meet customer needs with an elegant product-to-market delivery. He has led multiple start-up ventures including founding R.O.I. Checker, the first engine to support small business buyers in the due diligence process and enable acquisition decisions. 
Mr. Wall has the unique ability to lead with vision and strategy, while still having a firm grasp on exceptional execution. In his career, he has advised companies through strategic, operational, and financial inflection points and guided corporate restructurings and risk management, and was a Manager consultant with world-renown KPMG LLP.  
His impressive roster of certifications demonstrates his business and technical aptitude. With his trademark enthusiasm, along with his authenticity, he demonstrates a distinct management style with inherent integrity. His teams appreciate his ability to break complex work into manageable concepts and tasks and his investment in their growth and development. Competent and creative, he consistently delivers excellent products and services to the markets where he participates. He has served as a board member with several non-profits and is an Entrepreneurship and Finance facilitator of executive education courses at eCornell. Mr. Wall resides in Vienna, VA.