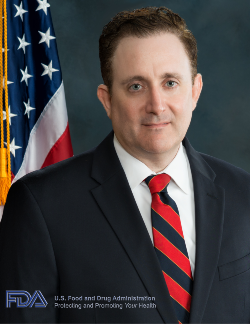 Academic Area
Social Research
School
Busch School of Business
Expertise
Drug Pricing
FDA Pharmaceutical Supply Chain / Manufacturing / Quality Control
Medical and Healthcare Economics
FDA Oversight and Accountability
Drug Safety
Pharmaceutical Adverse Event Epidemiology
Dr. David Gortler is a Scholar at the Ethics and Public Policy Center in Washington DC where his non-partisan work focuses on FDA oversight and accountability.   His is the only "think tank" position of its kind overseeing the FDA's 18,000+ regulatory and scientific employees and its $6.5 billion dollar budget, $3.6 billion of which was discretionary spending (as of 2022).  Overall, the FDA regulates more than $2.4 trillion worth of consumer goods, about 25% of consumer expenditures in the United States. This includes $466 billion in food sales, $275 billion in drugs, $60 billion in cosmetics and $18 billion in vitamin and dietary supplements. Much of these expenditures are for goods imported into the United States; the FDA is responsible for monitoring imports, but only rarely does its own independent quality control in the form of laboratory testing of imported Chinese and Indian pharmaceuticals. 
Dr. Gortler is trained as a pharmacologist, pharmacist and is a Yale University-trained bench research scientist in molecular biology with a subspecialty in the field of lipid metabolism.  He was later hired as professor of pharmacology and biotechnology at the Yale University School of Medicine's Department of Pharmacology from 2004-2008, where he also served at Yale's Center for Bioethics.  He was hired as an FDA Medical Officer from 2007-2011 and later as an Associate Professor of Pharmacology at Georgetown University from 2010-2014, and was later appointed to serve on the FDA's Senior Executive Leadership Team as senior advisor to the FDA Commissioner. 
He also conceptualized and founded the world's first "analytical pharmacy" which tested overseas-made drugs from India and China for purity and quality control and served as the editor-in-chief and on the editorial board of multiple specialty journals covering FDA findings and investigational medicine.  He is also an advocate for reducing or eliminating of FDA-mandated cruel animal testing in favor of state-of-the-art OOC "animal free" testing.